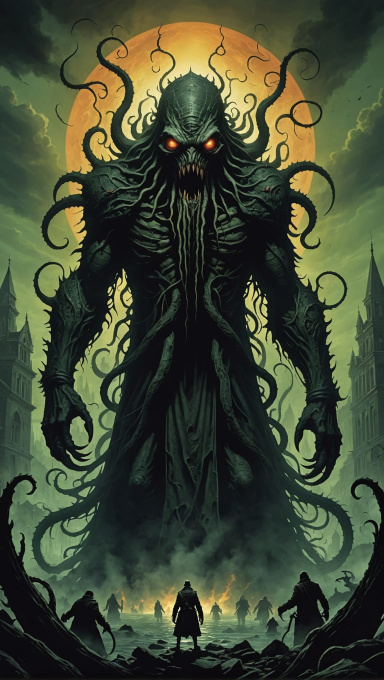 Waiting for Wit
Original poster
SECURITY DEPARTMENT
Invitation Status

Looking for partners
Posting Speed

1-3 posts per day
Multiple posts per week
One post per week
Slow As Molasses
Online Availability

On fairly regularly, every day. I'll notice a PM almost immediately. Replies come randomly.
Writing Levels

Adept
Advanced
Preferred Character Gender

Primarily Prefer Male
No Preferences
Genres

High fantasy is my personal favorite, followed closely by modern fantasy and post-apocalyptic, but I can happily play in any genre if the plot is good enough.

Played by Peregrine:
[bimg=300]http://images6.fanpop.com/image/forum/204000/204555_1388608246640_full.png[/bimg]
Name:
Cynric Alden, "The Allmage"
Age:
48. His appearance was completely altered to suit the whims of the Library.
Height:
6'1''
Weight:
190lbs
Personality:
Cynric has always been a rather reserved fellow, the stoic and silent type. However, after his encounter with the Library he has become an even more silent individual. It often seems as though Cynric is lost inside his own head, viewing the world through a filter that those observing him could only begin to guess at. For the most part Cynric is easily able to "go with the flow" and adapt to what the situation presents, but this means that, when he snaps, he snaps hard, and the results are utterly terrifying. While Cynric was once a very compassionate man, the power of the Library has distanced him from his empathy. While he can still feel emotions and care about people, his emotions are always rather minimal, and it seems he is capable of completely sealing them away and committing acts of horrific cruelty at will.
History:
Once a hunter and trapper, Cynric was born on the new Continent only a month after his family's arrival. The colony they originated at was one of the few established at that point, and life was hard. Of his eight siblings, only Cynric, the eldest, and Tanya, the fifth, survived to their 18th birthdays. Tanya married a rich merchant and left the family, while Cynric followed in his father's footsteps to become a forester. He was very successful at his job and earned the patronage of a noble, who sent him deeper and deeper into uncharted territory to acquire the pelts of rare mythical creatures. On one of his journeys, Cynric stumbled upon the mythical Library. Unaware of what it was at the time, Cynric, driven by curiosity, entered the ruin, only to be taken over by the place. He was held there for two years, during which he was proclaimed dead. His family mourned his death, and life moved on. When Cynric was finally released, he was so different that his family would not have recognized him at all.
Likes:
Silence, observing, innocence, good weather, high-quality food and drink, using his powers in small ways.
Dislikes:
Busybodies, pure darkness, the cold, "courtly" behavior, gambling.
Family:
Henrich Alden (father, 68), Clarice Alden (mother, 66), Tanya Rethen (sister, 41), Orther Rethen (brother in law, 54), Thomet Rethen (nephew, 20), Francis Rethen (grandnephew, 3).
Played by Prince Ruffles:
Name: Prince Gilbert Folan
Age: 19
Height: 5'4"
Weight: 110 lbs
Personality: Gilbert is, all around, a very nice guy. He doesn't mind telling you how it is, though, and he can come off as intimidating, even if he's pretty short. He has a certain glower that, if directed at you, can be very scary. He likes things to be done a certain way, and if they're not done that way, he will see to it that it is. Gilbert does not tolerate someone standing up to him or going against his orders. He has a terrible need for power and can be described as a control freak. The young Prince is, however, very kind and caring to his subjects. Be it the lowest of the low, or the knights and other nobles that reside in his castle. His paranoia greatly restricts him, though. Whenever he is struck with a fit, he locks himself in his room for a couple of days, making sure that no one can come in. Almost every scrap of food that is pushed under his door is immediately shoved out for fear of poison. Usually by the third day he will emerge, hunger and thirst knocking him out of his paranoiac state.
History: Born in the kingdom of Folan, Gilbert had quite the pampered lifestyle. He was pretty used to getting what he wanted, and the Prince was what everybody wanted to be. When he was around the age of ten, his father took him to see some sparring between the lowers. While he was there, he met and interacted with the locals. One particularly drunk peasant had mentioned something about assassins. At that age he didn't understand what that meant. As he got older, he began to figure out what it was. One day, a few weeks after his 16th birthday, he had a letter addressed to him. When he opened it to find out what it was, what he read shocked him and changed his life forever. It was a letter threatening the Prince, saying that he'd better watch his back and keep a close eye on his friends. That completely threw his life into a loop. On his 18th birthday, the ambassador to their new colony was found dead in his bed. It wasn't murder, but it was of something that they could not know. Their medical staff didn't have the knowledge at the time to know of what it was. His father thought this as a wonderful opportunity for his son to sharpen up his political skills. So he sent him off, with an adviser of course, to the new colony, hoping for the best.
Likes: Control, peace, hot food, sunshine, obedient people, meeting new people, mingling.
Dislikes: Snooty people, rudeness, non-intelligent people ( But tolerates peasants that are ), greedy people, the cold.
Family: Klaas Folan (father, 48), Gertrude Folan (mother, 45)
Last edited: