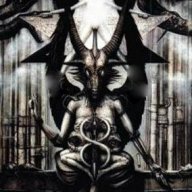 Certified Subdomain
Original poster
LURKER MEMBER
MYTHICAL MEMBER
Posting Speed

Speed of Light
Writing Levels

Douche
Preferred Character Gender

No Preferences
CHAPTER ONE: Bleeding to death


The first time I met a vampire, I was bleeding to death inside a cupboard. I'd been shot in the chest by my uncle, who'd kept me prisoner for nine days. At the time I didn't know why and it wasn't till later that I understood his reasons. I'll tell you now: they were good ones. I guess you'd need a good reason to gun down your own nephew, right?
My uncle, Stern Baxter, lived in Venice. He'd moved there five years ago after breaking up with my aunt and had bought an apartment where he could carry on his painting. But don't get excited – my uncle was a shit artist. He'd never sold a picture in his life. He liked to add things to his paint, like cat vomit, piss and mucus – he said it 'paid homage to the primordial soup of creation'. Yeah, my family tends to talk like that. I come from a long line of artists and eccentrics and Stern was as mad as they came, even before he decided to lock me up and put a bullet in my chest.
It was in his squalid little apartment that he kept me. I was on a school trip with my history class; but rather than staying with the group I had decided to wander off and find my reclusive old uncle. I have a tendency to do things like that – it runs in the family. Anyway, after coming to the address my Dad gave me, I found a scruffy looking house on three levels, the paintwork peeling or covered by water stains. It looked like it was about to fall into the canal and for a moment I thought it had when I noticed the ground floor wasn't there. The apartment was built over an inlet where a speedboat had half-sunken. I climbed the staircase to one side and knocked on the door.
Everything was fine for about two and half minutes. My uncle opened the door in a dirty dressing gown, looking like a monk gone mad. He had a mess of tangled black hair and his beard was streaked with bits of food. The smell of sweat hit me like a wave. On reflection, I should have realised then that something was wrong, but I wasn't the kind of kid to suspect my uncle of being a psychopath. He'd always been so nice when we lived back home – a little on the quiet side, but he had brought me books for Christmas and shown me magic tricks, even slapped me once when I tried to grab a strawberry from mum's cheesecake. All in all, a very standard uncle.
So he invited me in. Then I realised that between him and his apartment he smelt a hell of a lot better. The floorboards were rotten and the sofas crawling with fleas. I lowered myself into an armchair, trying not to throw up when he offered me a cup of tea. He vanished into the kitchen behind me, rummaging through stacks of unwashed plates, and I started telling him about him about my trip so far: which museums we'd visited, which kids had freaked out on the flight, which kids I was thinking of stabbing before the trip home, what Italian phrases I had learned.
And then the two and a half minutes of sanity were up. My uncle returned from the kitchen and plunged a needle into my neck. I managed to get out half a scream before I passed out, and when I awoke I was locked inside a cupboard. This was to be my new home for the next week and a half.
I spent the first two days screaming, like you would if you were locked inside a cupboard, right? On the second night my throat was sore and my knuckles bled from where I'd tried to punch my way out. I'll say one thing for the Venetians: they have strong wood on their cupboards. Anyway, the left door of the cupboard was latticed, so I could see through the holes. Uncle Stern was moving around, stooping and wheezing as he painted something on a big canvas. I hadn't noticed it when I came in, just like I hadn't noticed the horrible things on the other side of the apartment. There were dead birds, rats hanging from the rafters, rotting food and buckets of vomit, blood and piss. My uncle was using even more disgusting ingredients than usual. I remember throwing up because of the smell, which isn't a good thing to do in a two foot square cupboard.
On the fourth day, the door opened. I staggered towards the light, hungry and with a mouth like sandpaper. But my uncle punched me on the cheek and pushed me back. Then he put another needle in me – my wrist this time – and drew out some blood. It was dull pain, really dull, like when you trap your hand in a door and your fingers are throbbing afterwards. Then the door was locked again and through the lattice I saw him empty the syringe into his paint-pots. He was using me for his painting, the sick bastard. Over the next two days he returned to collect my vomit, my tears, more blood and… other things that I don't want to mention. And it all went onto the canvas in time.
By the seventh day I was in and out of consciousness. Sometimes I'd see what he was painting: a giant canvas covered in strange colours; no portraits or objects – just colours. He was mixing my blood with the entrails of the dead animals to make new shades, throwing whole buckets of piss on the paper. Sometimes he would scream and kick at his pots or the carcasses; other times he would laugh and start writing things in a little notebook. I never saw him eat or go outside. I guess that's why he was going so crazy.
By the ninth day I figured I'd be dead soon. He was taking more blood each day, keeping me alive on water and bread crusts. But that particular morning something new happened, which made me open my eyes a little. I heard a mobile phone ring, the sound echoing around the horrible apartment. My uncle stopped painting and stepped over his buckets, getting the phone from behind one of the sofa cushions. A long conversation began and my uncle grunted and shouted for most of it. I couldn't really understand what he was saying, but I could tell he was upset. He went into the kitchen and opened a drawer. I heard a click, but I didn't know what it was until he came back into the room holding the gun.
Ever had a gun pointed at you? Well, if you have then you'll understand why I started crying. It wasn't something I did often, but this wasn't an average morning. My uncle crossed the room towards the cupboard, still holding the phone to his ear with his other hand. I started screaming as he opened the door and raised the gun. There was a voice on the other end of the phone; I could just about hear it. A man, his shouts as loud as my screams.
"Kill him! Do it, kill him!"
My uncle's eyes were small and dark, but I could see tears in them. His hand trembled and I was about to call out, to plead with him. But it was too late. He pulled the trigger and all the sound went out of the world. I felt something large and hot move through my chest and then I hit the floor of the cupboard like a rock. All I remembered after that was the door being closed again, the rustle of paper and the sound of my uncle running through the door and down the steps. Then I passed out.