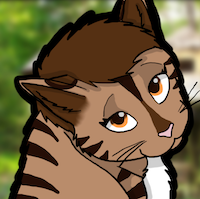 Roleplay Invitations

One on One Roleplays, Private Convo Roleplays
Posting Speed

Several Posts a Day, A Few Posts A Day, One Post a Day, A Few Posts a Week, One Post a Week, Slow As Molasses
Writing Levels

Beginner, Elementary, Adaptable
Genders You Prefer Playing

Male, Female, No Preferences
Playing Style- Passive or Aggressive

I'm fine doing both ^^
Favorite Genres

Modern/Supernatural, Fantasy, Modern, Horror, Magical, Mystery, Action Adventure, Scifi
Genre You DON'T Like

Yaoi/Yuri (when sex-centered) Smut, Slice of Life, School/Academy
Salem skids down an orange shingled roof, stone pieces flying off as his tattered shoes pry them from the surface. His pale arms flail wildly as he struggles to catch his balance. He yelps and tumbles over the edge of the roof - only to catch himself with one hand. He pulls in a sharp breath and shakily crawls back onto his perch.

He'll have to be more careful if he's going to use the city roofs as lookout posts. He flops down on the tile edge to catch his breath and look around. The young man lives in the city of Shywood, which is built almost entirely from the giant trees surrounding it and usually hidden in the shadow of a myriad of leaves.

Salem himself is quite pale from only going outside at night. His curly black hair flops over his dark eyes, and he adjusts his tattered tunic as he scans the few people still milling about below. He winces as his stomach growls. There's got to be someone he can try to pickpocket to grab a few coins. It's been two days since he's eaten.