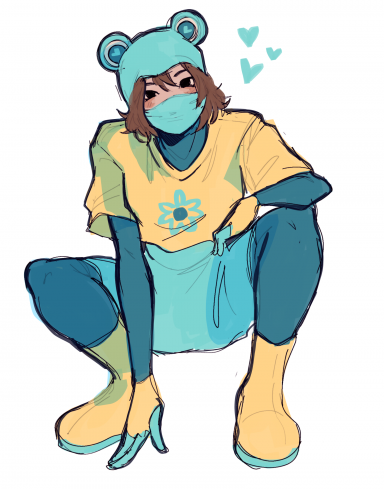 Invitation Status

Look for groups
Looking for partners
Posting Speed

Multiple posts per day
1-3 posts per week
Writing Levels

Give-No-Fucks
Elementary
Intermediate
Adept
Adaptable
Preferred Character Gender

Primarily Prefer Female
Jlita let out a small yip of delight as she gently took Velshia's crown and placed it on her own head, posing a bit like it was an accessory that absolutely tied her outfit together. Sorrin thought it looked more like she had gone shopping in the princess aisle right after shopping at the fake fur coat store. Jlita was happy though, so he said nothing, instead nodding his appreciation to Velshia. He was starting to be taken by her royal character, she was really good at embellishing a simple request to pick up the tab. He resumed his drink as Elazar spoke to Jlita.
"That girl was weeping about another man. That's not…love-growing conditions,"
Jlita giggled, playfully adjusting the borrowed crown. "Doth the broody rogue know much about the ways of the heart? Prithe, one must wonder if the scars are not upon the skin, but upon the tender feelings."
'Oh no, the crown gives the wearer cheesy old speech.'
Thought Sorrin as he lifted his glass higher to start finishing his drink-
"Well, if the offer extends beyond tonight…I need your informatics expertise. If it doesn't…then I'd take ten minutes of alone time with you."
Sorrin sputtered out his drink. Jlita's jaw nearly fell to the floor before it instead twisted to a big, mischievous grin once more. She slid on over to Elazar, starting to elbow his arm. "Look at you you rascal! One girl gets his number and he's already casting his net wider!" She laughed "And I thought you wanted to just be alone and listen to your punk emo bands or whatever. Did you need ten minutes alone with me too?" She teased, sticking her tongue out playfully. She was half teasing him and half teasing Sorrin, who seemed to be turning beet red from both spitting out his drink and starting to imagine Elazar as some space-faring, explosion causing, scruffy-looking, scoundrel playboy.