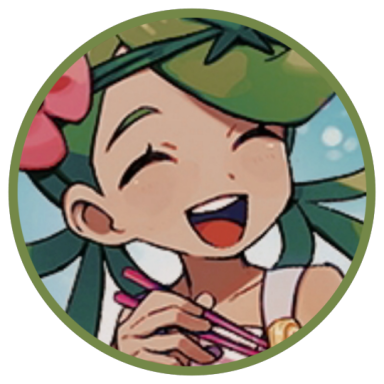 ~I'm drinking coffee on a trampoline~
Original poster
Posting Speed

Multiple posts per day, 1-3 posts per day, One post per day
Online Availability

3pm - 1am (GMT / BST)
Writing Levels

Beginner, Elementary, Intermediate, Adept, Adaptable
Preferred Character Gender

Male, Female, Transgender, No Preferences
Genres

Horror, gore, bloodiness, monsters, supernatural, fantasy, romance, criminality



Having been a sickly child until then, Milo hadn't really had any desire to head out into the world. He was told that there were dangers outside he couldn't handle; people who would take him away and cut him open. Inside, they said, was where he was guaranteed safety - and why did he need new friends when he had Maxwell? For years, this argument was sufficient. He had no desire to head out and, instead, actively avoided even venturing into the garden in fear that something dangerous lurked out there amongst the bushes. Maxwell was also all he needed. He had grown to adore the boy within a mere few days of his arrival as a child, and that idolisation had only continued well into their teenage years. It wasn't easy being his friend when he had to watch him head off to school without him, and socialise with other people, but times between them had never been as difficult as they were right now.

Milo wasn't used to being without Maxwell, but only recently had he started to actively dislike Maxwell's ventures out into the world. He had to be locked up in the house while the human headed out to parties for hours on end, arriving home drunk and not uttering a word of where he had been. Milo used to enjoy hearing the tales of the world outside his home, but Maxwell's silence on the matters in recent times had the undesired effect of making Milo curious; and he wanted to settle that curiosity by heading out alongside the boy he considered his best friend. He no longer wanted to be left out; he wanted instead to be with Maxwell and enjoy the things he enjoyed. He hadn't even been able to attend the funeral of the people he considered to be like parents to him. In his maturity, no longer sick or ill, he felt he could defend himself if danger did strike, so the fact Maxwell continued to refuse him the chance to head out was slowly but surely angering him.

As usual, Milo had spent every second of the weekend stuck in the house, and was sat on the couch watching TV for a large portion of that. It was becoming much more frequent to be alone doing this, with Maxwell either busy with studies or out at parties, and it was the latter that usually left Milo angry. It was the reality of that weekend, too, leaving the alien glaring furiously at his friend when spotting him enter the home early in the morning. It wasn't rare to see him stagger in hungover like this, and while a large part of him wanted to sympathise and care for him, like Milo had been cared for his whole life, another part of him just wanted to watch him suffer in punishment for heading out without him - again.

"...Did you have a good time?" He asked slowly, his head tilted as he watched the boy try to walk without tripping - and it was that factor that did make Milo stand up, ready to catch him if he did. The accident when Maxwell was a boy had scarred Milo emotionally. He vividly remembered the sight of blood and the sound of Maxwell's screams, so no matter how much he disliked him at the moment, he wouldn't sit back and watch him risk injuring himself like that again. He was now in a position to be able to look after Maxwell, being much fitter and stronger than him in recent months, so he did want to repay him for the years of nurturing and care Maxwell had given him. "...You should drink some water and sleep. You look dreadful. You smell like... beer, I don't like that."