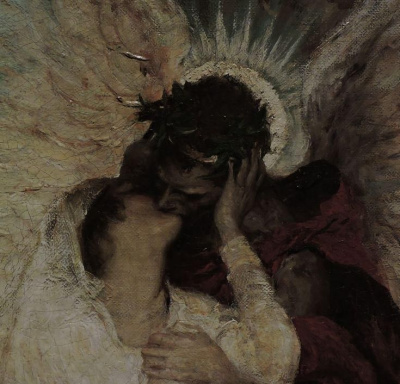 terezi pyrope
Original poster
Hola!
So, if you clicked on this, then I assume you have watched at least some of
The Originals
.
I, myself, am almost done with season 2, but have had plenty of spoilers. I am sure I will catch up soon.
I was hoping to get a group of roleplayers together that are part of this fandom so that we could roleplay it!
In order to create an OC, you must roleplay at least one canon character. If you have any issues with that, PM me. I might be willing to work something out.
Canon couples no longer have to be canon, you can create new ships if you would like!
Please be literate, active, and write at least two paragraphs so that others have something to work with.
PM your characters with the CS below. Once we have filled all of the openings, I will start a group PM to begin the roleplay.
In return for sending me your CS, I will send you mine.
Below are the canon characters and OCs.
Canon Characters:
Niklaus - open
Elijah - open
Hayley - open
Davina - open
Marcel - open
Rebekah - open
Freya - open
Kol - open
Hope - taken; rainisky
OCs:
Astrid - rainisky
Character Sheet:
(realistic image here)
Full Name:
Nickname(s):
Age:
Gender:
Sexuality:
Personality:
positive traits
mutual traits
negative traits
Hometown:
Species: human/vampire/hybrid/witch/werewolf/original
Parents:
Brother(s)/Sister(s):
Child(ren):
Relationship Status:
if taken, who are they with?
who all have they been with?
Clothing Style: (realistic image here)
Fears/Phobias:
Theme Song: