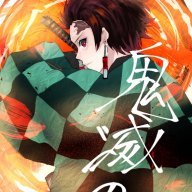 ~Shall we?~
Original poster
Alright. I am planning on making an AU RP based on The Originals for the most part but slightly from The Vampire Diaries as well.

All I can share with you folks is that it will involve Vampires, Witches and Were-wolves.

Hybrids as well, such as Vampire Were Wolves or... Witchpire; Half Witch, half Vampire.

Obviously, I will be creating our own original plot to move things forward in the RP, but before I even settle on doing anything, I want to see exactly how many people would be interested in this.

If you haven't seen any of the shows mentioned above, or read the books, don't worry, it is quite easy to join this RP even without the knowledge. But everyone loves Vampires and Werewolves and I am pretty sure this can become a very good RP with our own sub plots along with the main plot.

I have not yet decided on how many Originals there will be, but we're probably going to go with 3 at max, who are behind the creation of Vampires in general for our world, like in the TV show.

Spots cannot be reserved. But please, PM me with a good reason if you want to be one of the two Originals. I will be taking over as one of them.

If you DO want to make an Original then please know that you'll have to make a 2nd character to play besides having just an Original.

I will give more detail about this all if I know we have enough interest. And again, if you have questions, ask them here. If you have suggestions for the main plot and you want to be one of the Originals, PM me please.

This will probably be a Libertine RP. However, thats still undecided.

The title is subject to change.