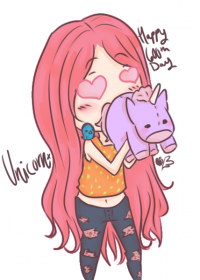 Roleplay Invitations

Group Roleplays, One on One Roleplays,
Posting Speed

A Few Posts A Day
Writing Levels

Adept, Advanced, Prestige
Genders You Prefer Playing
Playing Style- Passive or Aggressive

I am a very aggressive player, thus, finding more comfort in writing long, generally verbose posts with equally belligerent role-players. It should be obvious by now that I love being in control of the plot, but if it gets to the point where I'm the only one contributing ideas, our partnership will be terminated immediately. I have no interest in writing with someone who can't be bothered to put minimal effort in keeping the RP going. I try to play fair and let my partner take the reins once in a while, for the sake of avoiding stepping on toes. Give me conflicts. Give me erratic changes of pace. Give me mind-blowing plot twists. Give me all that you got.
It's all about balance, really.
Favorite Genres

Generally, I enjoy a good action-packed thriller with a spice of subtle romance and adventure thrown into the mix. I'd be willing to play any genre there is, save for a few, and can adapt well to new settings and extremely complex, detailed plots. As of now, however, I'm craving a darker, more twisted role-play that leans towards psychological and suspense. Modern fantasy, sci-fi, and apocalyptic are other genres I am fond of as well.
Genre You DON'T Like

I will not role-play any of the following; incest, rape, furry, harem, master/slave, and teenage pregnancy. Sorry, not my cup of tea.
If you were to go to prison, what crime would it be for?
Slavery

Why?
Control

How do you feel about rules?
Loopholes

How do you feel about law breakers?
Accomplices

What is your opinion of justice?
Nonexistent

What is your opinion of mercy?
Inconsequential

What is your opinion of grace?
Transcendence

If you could wipe the slate clean and start your life afresh, what would you do?
Repeat

Why?
Obsession

Bonus: You're lost in the desert, how do you survive?
Hunt