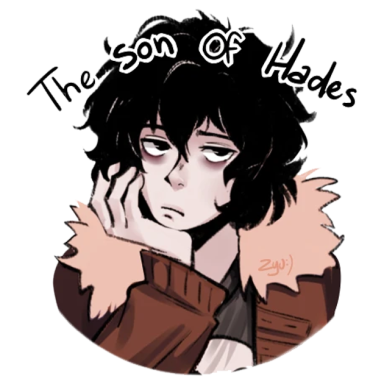 The One True Pibbles
Original poster
((If you think you've seen this thread before; chances are you have. This is a reboot of one of my old ideas that I didn't have time to manage previously, but now want to restart. Some things have changed; others are pretty much the same. But if you're interested, read away!))
Mood Music

------------------
Welcome everyone, to Aerath; the land of Myths and Adventure. But sadly; no magic. Not since the War of the Wizards all those years ago... But I'm getting a little ahead of myself. First; the basics!
- This RP is an action-adventure story, more or less functioning as a D&D campaign (minus excessive dice-rolling) set in a Fantasy world of my own creation. Each player will be taking on the role of a character and resident of Aerath enlisted by the highest authority in the land, The Alliance, to provide aid to various citizens far away from the war-effort who need help. Your characters can come from all walks of life; nobles, peasants, law-keepers, law-breakers, warriors, vagabonds, etc.
- There are nine (9) races to choose from for your character;
Men
,
Elves
,
Dwarves
,
Draenei
,
Halflings
,
Dragonborn
,
Orcs
,
Goblins
, and
Khajiit
. (some races like, Gnomes, Half-Orcs/Elves, etc., do exist in this RP and are equally playable; but for the sake of keeping it simple, these nine are the most commonly found).
- Within the vast history of the world, magic as we know it no longer exists. This was the result of a cataclysmic event known as "The War of the Wizards". The entirety of Aerath fought against a council of wizards and witches driven mad by an otherworldly power, but in the end, the only way to save the world was to destroy the coveted Omnistone; the ancient source of all magic in the realm. By destroying the stone, they rendered the threat neutralized, but many magic-users fighting for the side of good also lost the ability to use their abilities. As a result, the kingdoms had to invest in new technologies, alchemy, and science to make up for the traumatic loss. To this day, the end of the war is remembered as "Odin's Day" (named after King Odin of Hralaria, who gave his life to destroy the Omnistone).
- The focus of the RP will be on establishing a group of heroes who set out to help the citizens of Aerath as best as they can in the strenuous period of war, but along the way, things will get more complicated as the title suggests. To keep it simple; expect the unexpected.
---------------
Phew! I think that's probably a good place to stop for now. If you have any more questions, you can ask me below.
I sincerely hope this thread has managed to catch your attention and if you're interested, please post below so I can get a headcount. I'm looking for about 4-6 people to get in on this idea, so I'd like to keep it relatively small. I'll be allowing everyone to play up to two (2) characters so we can have a pretty diverse cast, but if you want to play more than two, we'll have to talk.
I'm also going to be looking for a Co-GM to help out with this, as it's quite a large project and while I know I'm capable of handling it, I don't want things to get interrupted if I'm ever busy and can't post for a while, so having somebody there to help out who's willing to put in the time would be awesome.
If you're interested, please post what kind of character you're looking at playing so I have an idea of what our cast will look like going into the IC. As for myself, I'll be taking on the role of an
Half-Elf Bard/Ranger
seeking to help people like his great-grandfather.
-- Tags for original players, should they want to join up again;
@caligari
,
@Justin
,
Boo Girlie BoomBoom
,
@MYTH*

RiddL
.
Last edited: