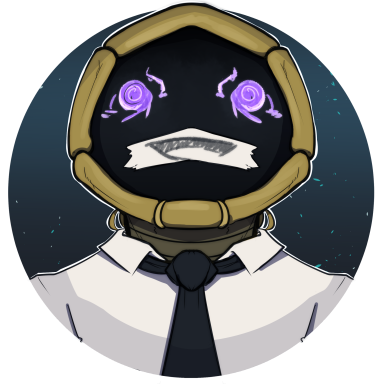 Mysterious Stranger
Original poster
FOLKLORE MEMBER
Invitation Status
Writing Levels

Give-No-Fucks
Preferred Character Gender

Male
Genres

Any.
For people who do not know anything about Bloodborne, it is a game made by roughly the same people who made the "Souls" game series. Which means that Bloodborne is not for the faint of heart- /Unless you know your stuff./- nor for those with short tempers. But before I get onto the game itself, allow to explain what this is all about. Essentially, this rp shall be based in Yharnam. A Victorian Era City infected by the Beast Plague, a plague that of coarse turns the afflicted into beastly creatures. And thus, the Hunters are brought in. A group of people that are specialized to deal with the beast scourge, all of which came from Gehrman. The First Hunter. But, as the Hunters are doing their best to contain/deal with the plague, the inhabitants grow more and more paranoid that the Hunters themselves are the reason behind the plague and thus begin their own hunts. Killing beasts, and any outsiders with a sickness. All the while becoming infected themselves, causing even more mania within them.

You can be a regular old Hunter. [Not old as in age, unless you want to.] that came from a faraway land to cure their illness, but ended up with a contract and a job to do. Or you can take up any of the NPCs that show up throughout Bloodborne. Eileen, Vileblood Hunter Alfred, The Doll or even Gehrman. Coarse, The Doll and Gehrman won't be in the field as the rest. Seeing as they're both in the Hunter's Dream and can't seem to leave.

Now, as a few suggestions from a friend. If you do take up an NPC, you can tweak certain things [Save for The Doll and Gehrman]. Such as age, slight personality tweaks and backstory. So long as they remain roughly the same person. And should you wish, you can have certain items. Like the Burial Blade or the Crowfeather set. But, you must give a valid reason for how your character obtained such gear.

As for story. It'll be based around the Hunters. OCs and NPCs alike. meaning that NPCs can be apart of the main story, so long as they do follow the main quest. Find the Paleblood, and find the sources of the plague and destroy them.

CS layout below.
Appearance: [Do provide a pic, please.]
Name:
Gender:
Age:
Eye C:
Hair C:
Height:
Hunter Covenant: [The Healing Church, Beast Hunter, Executioner, Cainhurst.]
Melee Weapons:
Ranged Weapons:
Personality:
Backstory:
[Optional] Relationships: [With other NPCs or OCs.]

Can't wait for your inputs.
Last edited: