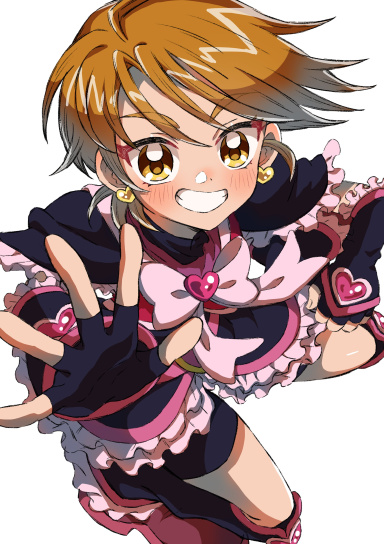 Ancient Iwaku Scum from 2006.
Original poster
MYTHICAL MEMBER
Posting Speed

Slow As Molasses
Online Availability

NEVER
Writing Levels

Adept
Douche
Preferred Character Gender

Primarily Prefer Female
Genres

Surrealism, Surreal Horror (Think Tim Burton), Steampunk, Sci-Fi Fantasy, Spaghetti Westerns, Mercenaries, Dieselpunk, Cyberpunk, Historical fantasies
"Man is harder than iron, stronger than stone and more fragile than a rose."

Chaaran the Immortal continued his laboring in the factory. In Jewish tradition, the golem is most widely known as an artificial creature created by magic, often to serve its creator. Chaaran's master had gone missing for several generations and thusly it continued to do what it had been instructed to do, make weapons. The scenery may have changed but to a soulless body, such trivial matters were obscured and unimportant.

He had taken over the Romano Mills and Factory, where he toils day and night to make weapons and munitions. People don't question his existence because of the Fascist take over of the nation.

Achille and Ruth were once again, sitting around the commons room. For the first time, St. Clair appeared without a dramatic entrance. Behind him, came a young man that neither of them knew.

"Master St. Clair, before we go, what can we know about this Golem?" The young man asked.

"Very good question, Peter. Unfortunately, we do not have any more film of it. However..." Bringing out a slide projector, St. Clair loaded a number of slides into it.

"These were taken two days ago," he said. The first three slides showed pictures of the golem from various angles. "Eyewitness reports place Chaaran anywhere from 12 feet to 100 feet in height. As for myself, I believe that 100 feet is perhaps a bit too much hyperbole."



Two more slides, one the exterior of the factory, the other a wide shot of the interior.

"What we do know is that the factory the Golem is based in has a large door approximately 24 feet in height. This door is almost always open. There are three other entrances, one next to the large door, one on the right side when facing said door, and one in the back. The choice of entrance is up to you."

The next slide showed Chaaran standing upside-down, pounding on a piece of metal which he had bolted to the ceiling. St. Clair gave a small cough before rearranging the slide, revealing that the golem was just standing in the normal boring fashion: on the floor. Three more slides of Chaaran working, then a slide of Ex-German Kaiser William II.

"Ah, if only he was a demon in body too," said St. Clair. "In the future, you will learn to hate this man."

The remaining slides were hardly interesting, though a slide of Sister Silva bending down to pick up something did cause him to mumble, "Achille….Since you're a Jew, you should explain to your friends what they are dealing with."

A few seconds later, the blond haired Aeon then stood next to St. Clair, still chewing on the apple with a certain aura of negligence. "Alright Archbishop, time for me to take over this meeting." He then stared up at the photo on the wall. "Heh, I'm not sure if that is Silva's best pose yet or not, what do you think?" He said this half jokingly. The Archbishop then muttered something under his breath once again.

Achille then straightened himself up and his tone sounded more mature, "Okay, so you've learned about the Golem we are facing."

He then changed the projector back towards the picture of Chaaran.

"I believe that this golem is the same one that Rabbi Loew used in Prague in the 1500s. How it got here to Rome is not known and the JSF wants to know why he is here." Achille then went over towards the dull white board that hung on the wall and started to write something.

"The existence of a golem is a mixed blessing at best. They are not intelligent beings; if they are commanded to perform a task, they will take the instructions perfectly literally. Whoever reactivated the beast, clearly wants an big arsenal of weapons."

His green eyes continued to stare forward, "Since Chaaran is programmed to only create weapons, we'll have the element of surprise, since it will be more concerned on taking care of its task at hand."

He then walked back over towards the blackboard, " In order for a golem to live the word Emet, has to be on its forehead. By erasing the first letter aleph in Emet to form Met, it can be deactivated. Simply, it is "truth" to death."

Achille then turned to look at the group of Aeons, "My rule of thumb, is if a being is not truly evil, I will not kill it. Since Chaaran is a national treasure for the people of Prague, we'll need to work together and make sure that we can remove the word Emet from his forehead. From there, the JSF will ship the bad boy home."