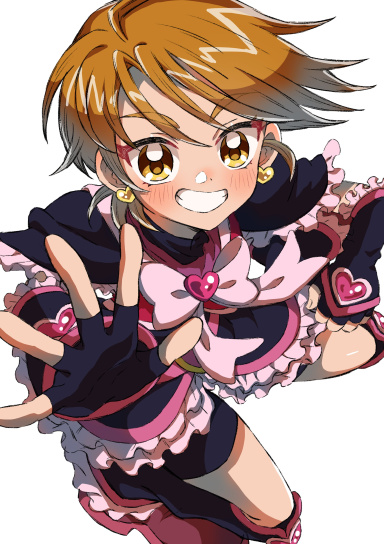 Ancient Iwaku Scum from 2006.
Original poster
MYTHICAL MEMBER
Posting Speed

Slow As Molasses
Online Availability

NEVER
Writing Levels

Adept
Douche
Preferred Character Gender

Primarily Prefer Female
Genres

Surrealism, Surreal Horror (Think Tim Burton), Steampunk, Sci-Fi Fantasy, Spaghetti Westerns, Mercenaries, Dieselpunk, Cyberpunk, Historical fantasies
Greetings my associates,

It is July of 20XX AD. The chances that you are here in the holy nation of Vatican City means that you were summoned by one of my agents.

This means that you have been observed by the Aeons, an agency that works for the Church. Despite our usual views on sorcery, slayings, and the like, the Aeons have once again called for a special group of people that have a high magical and psychical potential.



The reasons why you have been chosen vary from a deep devotion to your faith to totally personal raison d'être; like removing a curse.

Since you have come this far, all you have to is take care of some bad blood that exists in this world.

You see, ever since the massive slaughter of many innocents, nearly twenty years in the past now, a great increase of undead and other demons have revealed themselves to the world. Now with the increased rate of death, 7 vampiric beings called the Sins have awoken and are seeking their final sister. For now, they remain in the shadows, feeding off warring parties a like.



We also have to be mindful of the rebels and their control of the lands that surround us. The Prime Minister of Italy has fled and is somewhere in the north. Rome itself is being fought for as I write this letter.



Both warring parties believe that the Aeons are a danger and will stop at nothing to stop you in your quest…No matter the dangers involved, we can grant you the one desire that you want the most in exchange for your hard work.

Chose to continue and you will now be known as an Aeon. You will meet with a young woman with in one weeks time. If you do not meet with her, you will not be accepted into the agency and you will have to defend yourselves from the armies.

You are a part a strong agency that has existed since the time of the Crusades.

We command you to kill the Supernatural in our name.

This is the price of your salvation to freedom.

Your Obliging Friend,

Archbishop Francois St. Clair
It is the near future. Italy has broken into all out civil war because of finical hardships that have rocked the nation for many decades. With the occupation of Rome by the Separatist Parties, an ancient society called the Aeons is summoned from the four corners of the world to help defend the Holy City. They are all people with Supernatural abilities that have allowed them to stay hidden from war time aggression for five years. Now with the Separatist backed Ghoul Society trying to break into Vatican archives, this could prove fatal to the ever approaching Allied forces.
This is a tale of the supernatural during a modern war.