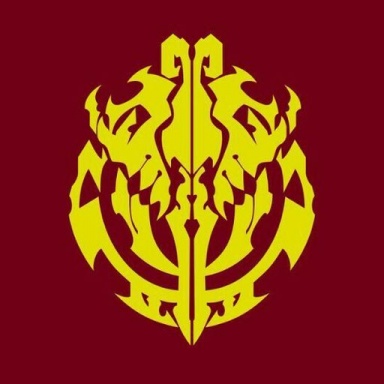 Roleplay Invitations

Group Roleplays, One on One Roleplays, Chat Roleplays, Private Convo Roleplays
Posting Speed

Speed of Light, Several Posts a Day, A Few Posts A Day, One Post a Day, A Few Posts a Week, One Post a Week
My Usual Online Time

Mostly after 4pm Eastern.
Writing Levels

Give-No-Fucks, Beginner, Elementary, Intermediate
Genders You Prefer Playing

Male, Female
Playing Style- Passive or Aggressive

Mostly passive.
Favorite Genres

Fantasy, Scifi, Modern, Edo, Magical, Horror, Romance, Yuri, Historical, Military
Genre You DON'T Like

Yaoi, Furry

Name:
Sora Yamaguchi
Time: Mid-Morning
Weather: Inclement
Location: Meeting point | Border of slums and contaminated zone
Interactions:

Dakota K5
Agent_Puncake
While what Sora just saw wasn't exactly normal, under the circumstances he elected to let it go for now. There would be a lot of time after this to talk about it and confront Sebastian, but now is definitely not the best time. If Axel and Otto are waiting for them, Sora definitely didn't want to be the last one there. Especially due to the secrecy of the mission. There are a lot of variables that go along with this, and a lot of moving parts that can make things go south. The faster they get into the contaminated zone and get going, the faster everything will return to normal. This, of course, meant less of a chance of things getting fucked up. However, things always get fucked up. Before moving on, he heard someone talking to him through his earpiece.
"Otto, Sora, Sebastian? Come in. What's your ETA?"
That meant Axel was already there, and that did not bode well. Sora would have to get a move on if he was gonna be there before Sebastian, especially because he obviously got the same call.
"A few minutes out. I'll be there shortly sir. Also... I'm not sure if you heard that, but there was a gunshot closeby. 25 meters perhaps? Best to make this entrance quickly before there are uninvited guests..."
Sora responded quietly.

Remembering to grab his weapons, Sora quietly made his way
towards the entrance, avoiding Sebastian so he wouldn't know that Sora was watching. After closing the gap to the entrance, Sora started to unpack his weapons and prepare them for combat. He wouldn't know what was going to happen next, and if anyone heard Sebastian's gunshot and cared, it would be better to have the jump on whatever enemy was inbound.
After a few more minutes he saw the silhouettes of two men.
"I'm here... and it's good to see you, Sir, "
Sora said referring to Axel
"but I'm ready to go whenever you all are."
Sora again looks down to check his weapons. His suit is lit up bright purple, but hardly visible under the dark cloak he chose to get through the slums unnoticed. The purple lights coming from his DMR and Katana also show they are ready for combat. A stealth mission for sure. But it doesn't help to have every weapon and utility ready to go for when shit, inevitably, hits the fan.