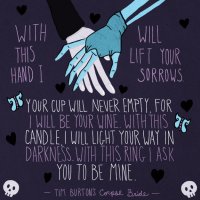 '60's Nerd♥
Original poster
FOLKLORE MEMBER
Invitation Status
Posting Speed

Speed of Light
Multiple posts per day
Online Availability

Virtually always.
Writing Levels

Give-No-Fucks
Beginner
Elementary
Intermediate
Preferred Character Gender

Female
Futanari
Primarily Prefer Female
Genres

Fantasy, Yuri, Harry Potter, Homestuck, Real Life, Romance, Libertine

@Yuki40



Shade sighed as she laid in her room. She had to watch her little sister, Julienne, tonight, like every other night. It was such a bore and she felt like just for once she should be given her own time... Except her parents didn't really care about her and constantly ignored her.



Not long later, she heard the front door slam, knowing her parents just left. Almost on queue, Julienne started crying. She got up and went to her sisters room, trying to calm her. She tried everything. Feeding, rocking, burping, everything and yet she never stopped.



Shade finally had enough.



"If I only knew the words to get you out of here and to the Goblin City, I would say them! I want you out of here! I wish the goblins would take you away! I wish the goblins would take you away right now!"she screamed into the crib, tears falling down her face but hard to see since her pitch black hair covered her face. She stormed out of the room, slamming the door. She couldn't take it. Not anymore at least.



She was sick of only being seen as a disgrace and now as the help, and wanted to be seen as an actually person with feelings. And she could no longer take the yelling. She wanted out. She wanted free.

Last edited by a moderator: