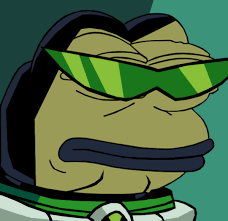 Roleplay Invitations

Group Roleplays
Posting Speed

A Few Posts A Day
Writing Levels

Intermediate
Genders You Prefer Playing

Male, Female, Androgynous
Playing Style- Passive or Aggressive

Anything goes, it's OOO!
Favorite Genres

Fantasy, Superheroics, Slice-of-Life, Anime, a fair deal of fandom...
Genre You DON'T Like

Things without laserbeams or magic, Furry, Yaoi, Heavy Sci-Fi, and Zombies. Definitely Zombies.
Lights out, so they say.
Your world has had its light stolen by a great beast - some say it was disproportioned and a crystalline black, others say it was a shining dragon spewing endless light. The light from the sun, now gone, can no longer illuminate the moon at night.
You wish to investigate this, and thus set out to get to the bottom of the supposed Mystery of the Light Eater.
Your journey ends up taking you to a place that you can only assume exists outside your world, in the middle of a great ocean. You have doubts, since this world still has a Sun hanging over it, but you see a building before you that might have answers.
Aether Paradise. That is the name of the place which holds your answers, or so you believe. You find others gathered outside, presumably those who share your goals of bringing light back to their worlds.
To solve
The Mystery of the Light Eater
---
This Roleplay is part of the
World Jumper!
Series, a collection of stories that spans many a universe. Perhaps you would like to look at our cozy
Discord Chat
too?
No prior knowledge of our... uh... you know what, this is the first installment. You will
never
need prior knowledge of things in this. Let's just get this show on the road already
---
(Insert Picture Here)
Name:
Gender:
Age:
Series: Which franchise do they originate from? If original character, add that they are an original character somewhere.
History: A wiki link may be used if possible. Also add how and when they noticed a loss of light.
Personality: Well?
Abilities: A wiki link may be used if possible, but do note that characters can gain & lose abilities over time.
Equipment: Well? I would mention the above stuff, but I doubt they'll bring everything... unless they can for some reason. Put some elbow grease into this section. Pets & Familiars fall under this.
Other Information: Well?​
1