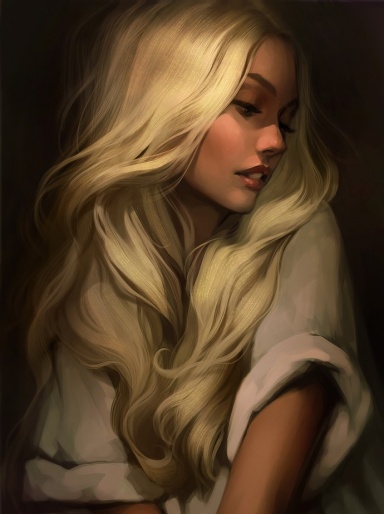 That Which Once Was
Original poster
LURKER MEMBER
FOLKLORE MEMBER
Invitation Status
Posting Speed

1-3 posts per day
One post per day
1-3 posts per week
Online Availability

Varies.
Writing Levels

Adept
Advanced
Prestige
Adaptable
Preferred Character Gender

Female
Genres

Fantasy, Modern, Romance

Lirreshire was a prosperous Elvish kingdom, filled with people that could not be happier about their chosen home. It was oddly peaceful, in a way. There were rarely wars anymore. In fact, they didn't even argue with their neighbors. Outsiders might consider it odd, but perhaps it was more to do with location. To the South, Lirreshire was bordered by the harsh frozen tundra of Rincell. The only true town to speak of in that entire wasteland was Frostcove, which had miraculously thrived so far. They were peaceful... honestly, they were likely too cold to bother with bickering. To the East laid the long range of the Eir'la Mountains. Towering guardians that were treacherous at best to cross, though the rolling foothills were pleasant enough. A few hermits here and there, but no forces worth concern. Discounting the merpeople of the Krae Sea to the North, all that remained were the wide plains of Treman to the West. There had been fighting there in the past, but since a new Lord had taken over, there was only peace.. and sheep. Lots of sheep.
The capitol city of Lirreshire was also called Lirreshire - a fact of unending annoyance to the courtiers and envoys who ended up there. For some reason, most of the residents of the city got a high level of amusement from telling visitors that it was in fact much different because it was the City of Lirreshire, not the Country of Lirreshire. Much different. How did you not notice that? Must be completely dense. That is usually the way with Elves. Wickedly brilliant, yet often mocking without the victim realizing it. Sometimes they could be worse than the Fae because their jests were more subtle instead of being obvious jokes and tricks.

Still, the city was pleasant. A palace at the center, sitting nestled in a valley that kept them well protected from harsh winds and post-winter floods from the mountains. There were hundreds of merchants specializing in every trade imaginable. The city itself had been modeled after a Human capitol elsewhere, and in doing so had gained an odd combination of Human functionality mixed with Elvish arts. Everything that had a purpose was there, yet made to appear more elegant and nature-oriented. Visitors and newcomers were often awed at how grand and stately the architecture was.

It was all very boring to look at after a few years. Still, it beat having to stand around a noble tea party.

Ryione Arrowstar was seriously considering the pros and cons of using her dagger to chop her ears off. There was the downfall of splattering blood on the floor, but she didn't really care about that. The end result of not being able to hear the idiotic chatter going on behind her would be worth it. She was standing by a tall window in the palace, watching a man dig a hole in the ground to plant flowers. Unfortunately, the sight was not enough for her to focus and tune out everything else. She sighed, not bothering to make the exhale silent. They all knew she would give her best sword to be elsewhere anyway.

"

I don't understand why you keep that underclass Human around as a bodyguard, Princess Arra,

" one of the noble ladies said, sniffing in disdain. Ryione rolled her eyes. Lady A'daele was as rude as she was fat. The woman could barely stand from a chair without help, and Ryione was constantly stunned at how an Elf could carry so much weight. It was appalling. What was the purpose of having pointy ears if they were buried in neck rolls?
"Ryione is my most trusted protector, as well as a personal friend," the Princess responded immediately, her tone indicating she was displeased with the turn in conversation. At least the young darling could make Ryione smile. The little Elfling had spunk.. at times. Other times she was so naive that it was nearly impossible not to just grab her shoulders and shake her until some common sense fell in. Particularly around males. The Princess could rave at length about the handsome noble boys in the palace, but Ryione just wanted to cringe. They were all soft, pompous creatures who could barely carry around a bucket of water. Useless.

"

Come, Ryione. Mother's new bard will be performing soon and I haven't had a chance to see him yet,

" the Princess said several minutes later, after dismissing her circle of ladies. As they walked down the hall, Arra gave her protector an amused glance. "

I noticed you glaring at the window today.

"

"I behaved remarkably well," Ryione retorted, rolling her eyes. "I don't know how you stand them."

"

Well, at least you didn't threaten to gouge out any eyes this time,

" the Princess acknowledged, hiding a smile as Ryione started to laugh. That had been a good time. The woman's reaction had been priceless. She still didn't look at the fierce Human woman in the eye. They walked on in good spirits, soon reaching the throne room where the Princess took a seat to the right of her mother and Ryione lingered off to the side.
Last edited by a moderator: