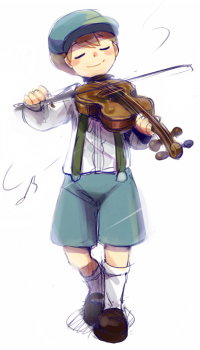 Coup de Gravy!
Original poster
Writing Levels

Intermediate, Adept
Preferred Character Gender

Male
Genres

Fantasy, Scifi, Mystery
Credit to ivanlaliashvili
​
Are
you
looking for an action filled adventure? Do you want to cast
reality bending magic
with your
pastry skills
, or
become a dragon
? Do you want to explore how societies can be built? Or perhaps you simply want to have a magical jailbreak? Well, then, do I have something for you! (Yes, yes I do)
Welcome to the interest check for the Map & Compass RP, set in a world of magic, steampunk, and monsters. Our initial characters will each be a specific kind of mage called a "Polymorph", someone born with the unique magical ability to consume and gain the physical and magical attributes of creatures that roam the world. You could be a noble, or a royal from the kingdom of Enia. Or you could be an anarchist from the world of Ithya. Either way, you've been caught and you're being taken away to be purified. On the way, you'll meet and team up with people you might've considered your most hated enemy, had you met in any conditions other than this. For now, you're all siblings in chains.
If you wish to learn more about the world the RP is set in, check out the
Lore
page, or just ask me below/PM!
If you want to join, I'd like your input on something. I'm planning on starting the RP in one out of two ways:
Start on the prisoner transport ship, where characters can get acquainted with each other before the plot gets going.
Start much earlier in the characters' lives. If you're a mage from one of the kingdoms in the world, you can start off in a magic academy along with the others from the same background. Otherwise, if your character didn't learn magic at an academy, you can write about their past along with other characters that might be in the same region at that time. If you're from an anarchist commune, you could be undergoing magic training with the rest of the characters from the anarchist world of Ithya. The reason I was considering this is because I want our characters to be able to have some sort of a relationship, some sort of a connection.
If you'd prefer not to start with a prologue, then we can start off right where the plot'll kick right up!
YOU DO NOT HAVE TO HAVE READ/PLAYED/WATCHED ANYTHING HERE FOR ANYTHING
I just thought I'd leave these here to give credit where credit is due
Divinity: Original Sin 2
The Dispossessed