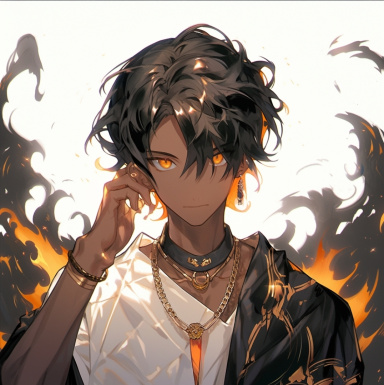 Member of the Yato Club
FOLKLORE MEMBER
Posting Speed

Multiple posts per day
1-3 posts per day
1-3 posts per week
Slow As Molasses
Preferred Character Gender

Male
Female
Transgender
Primarily Prefer Male
Genres

Fantasy, romance, BL, action, magical, modern, horror (sometimes), scifi (sometimes), modern fantasy
Hiroki Niwa
Location: Inside Lover's Club
Interactions: Sayuri (
@Monbon
), Chishiki (
@Luma
), Ruby (
@Rads
), Aki (
@DANAsaur
), and Mariko (
@ScarletNova
)
Gaining praise from Sayuri about his park date add-on and getting a thumbs-up from the other male, Hiroki simply returned the gesture before his attention was pulled away to another in their group.
With Mariko adding onto Hiroki's comment about kissing and some couples just not being into it he gave the girl a nod. Though Sayuri also gave some interesting input.
Before he could say anything else about the matter that came up with using someone as examples of a couple going on a date or whatever, Ruby had fully integrated herself in the group after Sayuri's invitation and made what sounded like a teasing comment to both pink haired boys.
"Eh? My type? I dunno about that, since I've never really thought about stuff like that." He replied with a nonchalant shrug. Types didn't really come to his mind when it came to his romantic life. Sometimes he'd notice that someone had a cute look or personality trait but he never actually pursued anything. Or thought hard about it, at any rate.
Besides, he just met Chi-chan today! He was supposed to, like, show her how cute she could be, not woo her! Then Mariko asked for specifics to what Sayuri meant and he knew exactly who he'd pick as his 'date' if they were going with the splitting into couples route.
…
That still didn't mean he and Chi-chan were a couple (or even on their way to becoming one) or anything since she could pick whoever she wanted to work with and all that. They just hit it off well! Kind of like him and Mirai, if you skipped the part where they didn't like each other when they first met.
"Would one of those options be easier to do that way, y'think?" He asked.