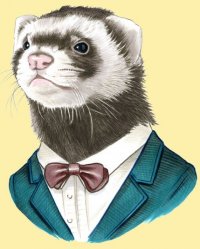 Ferret Dad
Original poster
Invitation Status
Posting Speed

1-3 posts per week
One post per week
Slow As Molasses
Online Availability

Afternoons and evenings, some weekends.
Writing Levels

Intermediate
Adept
Advanced
Prestige
Douche
Adaptable
Preferred Character Gender

Male
Female
Primarily Prefer Male
Primarily Prefer Female
Genres

Fantasy, Science Fiction, Post Apocalypse, Horror, Romance, Survival...
((
OOC here
.))
It was a bright and warm day in the late spring, a thousand years after the fall of a kingdom faded to legends and myths. Rolling grasslands stretched across the area, with the grass itself standing so tall that it reached up to the waists of most people. The occasional tree could be seen, dotting the terrain, providing shade to beasts, and any weary travellers alike... Truly a fairly idyllic location. On an off-beaten dirt trail through the grass, used only sparingly judging by the way the greenery was starting to reclaim it, laid a simple, tranquil looking pond. It was jagged around the edges, and fairly deep, though the bottom could just barely be seen if one looked at the right angle. Around the pond were multiple signs of campsites, most overgrown, as merchant caravans used to stop in this area every few days. There hasn't been any sign of a campsite for almost a month however, as Fate seems to conspire to keep a seditious secret.
Within the area, watching over in secret, laid two figures in the grass. One of which, was a man named Marcus, and the other Jaro. Marcus is covered from his neck down in protective plate mail, kept hidden underneath a billowing dark cloak. The two shot occasional glances back at the pond, but otherwise kept to themselves, as though they were simply resting. Perhaps there were people already there, resting, but none seemed suspicious, or worth their time in any way. No need to break their concealment, truly. Minutes pass peacefully, resting, and then Marcus took a glance back at the pond to see a small, feminine figure in a cloak wrapped around her entire body, kneeled beside it. Hanging from her neck appeared to be a religious symbol of some sort. Curious, he motions for Jaro to secure the area, and then rolls to his feet and rapidly moves towards the pond to speak to this figure himself. Who was this person, and what was she doing here? She looked rather mysterious.
As Marcus reaches the girl's back, his plate-covered feet stepping through the dirt and clinking with each step, she turns and lashes out for his chest. Both of her daggers—once hidden—now flashed out as the cloak is thrown off her body. She looked panicked as her blades made contact with Marcus' chest piece, and then bounced off. Marcus, taken somewhat by surprise, grabs the girl by the throat with one hand.
"You should know better than to lash out at strangers..."
He states simply, as he tears off her religious symbol with his other hand: It was a prayer symbol to a Rheinfelder god. She was utterly diminutive compared to him, and thus it took no effort for him to simply throw her into the pond. He tosses the religious symbol aside and then unsheathes his blade, ready for her to surface so he could question her with ease.
He continued to wait for a few seconds, before noticing that there was no sign of the woman.
"... This is strange."
He states simply, narrowing his eyes as he looks at the pond. Whether he were by himself or others were nearby, he continued to speak aloud.
"I should have Jaro stay here and keep watch while I go and fetch a mage from the King's Rangers. They will know what this means... Nobody's ever disappeared before when I've done that."
--------------------------------------------------------------------------------​
Meanwhile, underneath the surface, Mikan shakes herself out, soaked with water and coughing heavily. Nobody above the pond's surface could hear her, for she had fallen through the bottom, into a small cavern. Well, rather, she felt pulled through the bottom--not even Marcus could really force her through a solid thirty feet of water in a single throw. After a few seconds of coughing and wheezing, Mikan slowly gets to her feet, and then quickly reaches to her hair with concern. Her short, black hair. Sighing with relief, she then looks around the cavern, and opens her eyes widely when she notices, sitting at the very centre some few feet away from her, a massive pillar of ice. Contained in the middle of it was a figure with no features she could make out with the feet of ice between her and it, and taking a few steps closer, she curiously touches it with one hand.
"Huh..."
She mutters aloud, almost seeming to forget about the trouble above.
"What are you... Treasure, maybe? Ancient, sealed evil? An innocent damsel to be rescued, maybe?... With my luck, probably the ancient sealed evil."
As she whispers this under her breath, she leaps back in surprise as the ice cracks underneath her hand.
"Shit! Vom Vater, das ist eine Falle?! (By the Father, is this a trap?!)"
--------------------------------------------------------------------------------​
Outside, any magically inclined—even those only slightly so—could feel a sudden burst of magical energy flow past them harmlessly for miles in each direction. Something powerful had just gone off nearby, and yet seemingly innocuous—as though it had no destructive force. Everyone near the pond, however, magically inclined or not, could feel the ground shake a little underneath their feet, as though something were shifting underground...
Last edited: