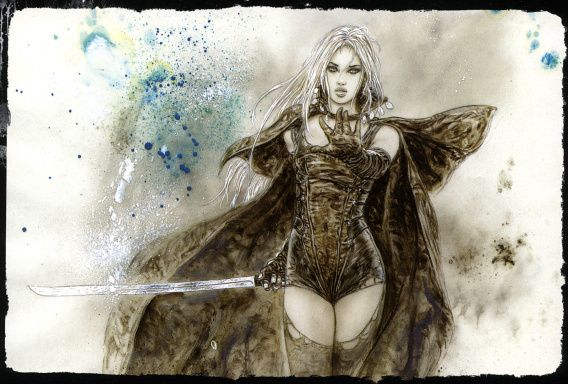 my skeleton helps me walk
Original poster
Invitation Status

Looking for partners
Posting Speed

1-3 posts per day
One post per day
1-3 posts per week
One post per week
Online Availability

Online several times a day
Writing Levels

Intermediate
Adept
Advanced
Adaptable
Preferred Character Gender

No Preferences
Genres

High and dark Fantasy, Sci-fi, Medieval, Dystopia and Horror

A ʙ ᴏ ᴜ ᴛ

Good day lovelies. I am your friendly neighborhood Viking, call me Vala or Malefic or whatever. Currently working on an associates degree and probably working full time while I'm at it. Also probably playing too much World of Warcraft when I should be adulting... or on Tumblr being stupid at odd hours of the night.

Thank you very much for taking an interest in my search thread, I don't want to bore you so I shall get to the point. I'm in search of a few roleplays.

• Over 18
• Very active for OOC chatter
• Has Discord
• Likes Horror • Suspense • Fantasy • Dark themes • Fandoms • Tragedy
• Doubles - Triples - etc
• PM's or Threads or Discord
• (¤¤¤) This means I have a plot

《O ʀ ɪ ɢ ɪ ɴ ᴀ ʟ C ʀ ᴀ ᴠ ɪ ɴ ɢ》
▹
• Mordent
▹
• Your plots
《F ᴀ ɴ ᴅ ᴏ ᴍ C ʀ ᴀ ᴠ ɪ ɴ ɢ》
▹• Zelda (Will request you to play Ganon to my oc)

▹• Farcry AU (Will request you to play Vaas to my oc)

▹• Batman AU: Wanting to do something gritty and cynical in a time either after Batman, with Nightwing taking the mantle, or during the beginning of Batman's career. Perhaps following the lives of a couple oc's living in the city and documenting their choices in life that either take them down the road of heroes or crashing and burning into villains later on while interacting with both each other and with various other canons that influence their decisions. Almost kinda like the Telltale series but with a lot of other elements as well.

O ʀ ɪ ɢ ɪ ɴ ᴀ ʟ s
• Alternate Universe

• Anarchy

• Angels

• Demons

• Dragons

• Fairy Tales

• Fantasy

• Horror

• Luis Royo

• Medieval Ages

• Murder

• Mysteries

• Mythology (Greek, Norse, Egyptian, Urban)

• Noir

• Pirates

• Sleepy Hollow-esque

• Steampunk

• Swan Lake

• Thriller

• Vampires

• Werewolves

• Wild West

• Witchcraft

...and much more!
F ᴀ ɴ ᴅ ᴏ ᴍ s
Alien Series

Alien vs Predator Universe (¤¤¤) (Adv.lit only)

Batman (¤¤¤)
↳Batman Begins
↳The Dark Knight
↳The Dark Knight Rises
↳ Suicide Squad
↳ Gotham

Conan the Barbarian (2011)

Deadpool

Emerald City

Game of Thrones (Adv.lit only)

↳ Targaryen AU (¤¤¤)

The Handmaids Tale

Legend Of the Seeker

Mad Max: Fury Road

Predator Series

Star Trek 09 (Adv.lit only)
↳ Into Darkness

Sucker Punch

The Purge
↳ Anarchy
V ɪ ᴅ ʏ ᴀ G ᴀ ᴍ ᴇ s
Batman
↳ Arkham Asylum
↳ Arkham City
↳ Arkham Origins
↳ Arkham Knight
↳ Telltale Series


Bioshock
↳Bioshock II
↳Bioshock Infinite (¤¤¤)
↳Burial At Sea (¤¤¤)

Castlevania (Adv.lit only)
↳ Castlevania 64
↳ Lament of Innocence
↳ Curse Of Darkness
↳ Lords of Shadow
↳ AU (¤¤¤)

Dishonored (Adv.lit only)
↳Dishonored 2

Far Cry 3 (¤¤¤)
↳ Far Cry: Primal

Resident Evil 7: biohazard

The Legend of Zelda
↳ Skyward Sword
↳ Ocarina of Time
↳ Majora's Mask
↳ Twilight Princess
↳ The Wind Waker
↳ Breath of the Wild
↳ SS AU(¤¤¤)


E x p e c t a t i o n s

• If a fandom you are looking for is not listed feel free to ask about it, but if I say no to it then please just leave it at that.

• I am looking for active rps. I expect to see at least one rp post a week from you. If there's no reply from you after 1 week I will trash the rp. If you don't tell me you're going to be gone or too busy to get to your reply within that time frame then you're going to loose our rp.

• The worst thing you can do when dealing with me is make no effort to engage with me in ooc and or ghost out on me after we start a rp. If I don't feel like you want to talk to me, like you're completely unavailable to plot much less chat, or if I consistently feel terrible and or unaccomplished after talking to you than that will quickly determine if I keep rping with you.

• I ask you to please give at least 4 to 6 proper paragraphs per reply at a minimum. If you got more to say then go for it, I love long posts. Just don't slap a one liner on me or tiny posts. I can't with that. I produce long posts fyi. Please have some substance to your posts as well, I don't like to see posts stating "he went here and he did this" without some details to go along with it. I find it very hard to immerse into and visualize your post if there's little to no description offered.

• You must be able to play males and females, that means male and female canons too and multiple characters. This doesn't mean you have to play a male or have to have a male main, I actually love having two platonic female mains, but just be able to play a male when you are asked to or when the rp calls for one. I understand some of you don't play multiple characters, so please note I will require you to be willing to do so before you message me. I can't in my right mind run a roleplay that consists of only two characters or a roleplay where one person plays one and I play everyone else - it hurts my soul and hurts my writing.

• You'll benefit greatly from looking at my resume on my profile to see if we match up before messaging me. I don't want to have to reject anyone who's messaged me because I looked at their resume and questioned why they messaged me in the first place when our play styles are glaring opposites.

• If you want to rp please PM me.


Last edited: