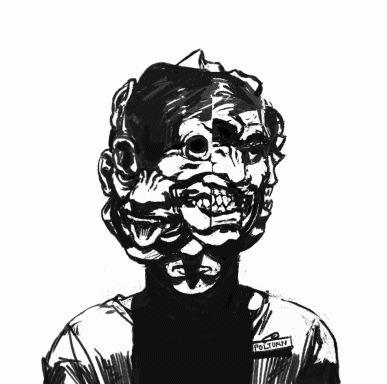 | Noble Village Witch St. Maerius |
Original poster
Down,
Down,
Down he would go. Painlessly, he presumed. It would be quick, steady, and over in a flash. He would fall ever so gracefully, the same way a led balloon would hang in the air. Atleast, that's what he hoped, anyway.

The year wasn't important, but the day was. It was New Years Eve, roughly one and a half hours before the ball would drop, and the whole world would celebrate. Everyone, besides him, that is. This man was on a mission, and this wasn't anything that had time for a little run to the bar. He already had a meeting with his good friend Jack Daniels before he decided to take on this expedition, and it took a good amount to even let the very idea sink in.

The idea was this: The ball wasn't the only thing dropping tonight.

The man walked waywardly, as poised as ever. He walked and walked, with almost no care in the world outwardly, but inside, he was struggling to hold down a latent Latte he chugged down, following the flood of alcohol.

The snow fell soundlessly on cruel world, and not even the shifting weather could sway his opinion. It wasn't long after the snow fell that the man shrugged to his location, which happened to be one of the tallest buildings in the city. As he journeyed towards the doors, he noticed a great lack of people overtaking the streets. He assumed they all took shelter of the bars, and he carried on.

The man with jolly-rancher eyes walked into the building, and took off his hat. Almost like clockwork, his glasses fogged up from the rude temperature change. The strange man took a corner of his coat, and wiped off the fog. He turned to the women at the desk, and managed a dingy-white smile.

The women, who was a hefty Chinese women, looked over her cat-eye glasses and inquired to the man, in a heavy Brooklyn accent. "Whatyou's damage?" She asked loudly.

The man paused, and slowly put on his glasses.

"Excuse me?"
"Whatyou's doin' here?"
"Oh," He paused, and cleared his throat. "I, I, uh, wanted to--"
"We's closed."
"I-I didn't see, so I just assumed--"
The hefty heifer sat up, and inspected him head to toe, as if she was going to eat him. "Whatyou's name, kid? Do you's work here?"
"Er," He paused, and tried to think of a name that would fit the card. His eyes darted around the room, until it came across a few that would work well enough. "Har...vy."
"Har-vy? Har-vy what?"
'Har-vy' paused. "Yes."
The women looked at him, raised an eyebrow, and signed. "Stay outta trouble, Har-vy."

He anxiously folded his hat between his fingers, and gave a slight nod. "Thank you." With that, he darted to the corner of the room, and raced up the stairs. There were many of them, and they all looked a little too clean. The man ran quickly up the first set, but slowed his speed down quickly. He was alone.

He was so alone.

The man who went under the fake name of Harvy pushed on, placing his hat in his pack pocket and scaling the stairs. Once he made it to the last flight, he saw two doors. One was labeled 'Wing F', and the other was labeled 'Catwalk'. The man sighed, and grabbed for the catwalk.

The catwalk was atleast six stories up, and let me tell you, it took a whole lot of convincing to even get hold onto the railing. He just had to walk a short way, and he reached another set of rickety stairs. He set up those, and the next step, and the next, until he was at the very top of the building. He swore that it would be beautiful if the bird in his chest wasn't slamming against his rib-cage.

He stood on top for a long time, simply taking it all in, before he walked towards the side and peered over. He gulped hair, and stumbled back. He sighed, and sat down on the ledge, his feet dangling off of the side. As he sat perched on the ledge of the building, he thought faintly of all the events that led him to this point. He thought gently of his ex-- that pompous whore. He also thought about his crippling dept.
And his shitty room-mate.
And his bitchy mother and bastard father.
And his stupid major.

The man sighed, and looked up at the sky. He began to speak.

"Hey, God... It's Arty." He said gently, as if he wasn't talking to a higher being. The man called Arty shook his head, and sighed. "Stupid, stupid. What does it matter? It's not like anyone is listening." He looked back up at the sky, and almost glared at it. There was no hand out there to guide him in the right direction. There was no one out there for him.

He ran a nervous hand through his choppy hair, and looked over the edge again. He took a deep breath, and placed his hands beside him. "Take care of things, okay? Make sure they settle without me. Make sure my old man doesn't run her off her rocker. Make sure my teachers got my final papers. And..."

Arty looked back up at the sky, and formed his fists into balls. He swore to God-- any God, that if he wasn't meant to do this, that they should send a sign. Arty stood up, closed his eyes, and spread his arms out wide, ready to--

"Are you finished, yet?"