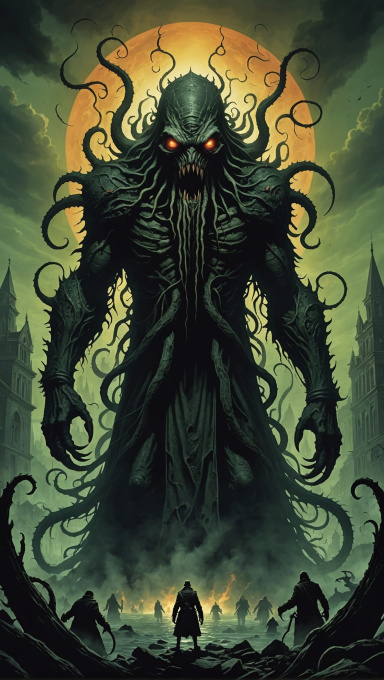 Waiting for Wit
Original poster
SECURITY DEPARTMENT
Roleplay Invitations

One on One Roleplays
Posting Speed

Several Posts a Day, One Post a Day, One Post a Week, Slow As Molasses
My Usual Online Time

On fairly regularly, every day. I'll notice a PM almost immediately. Replies come randomly.
Writing Levels

Adept, Advanced, Prestige
Genders You Prefer Playing

Primarily Prefer Male, No Preferences
Playing Style- Passive or Aggressive

Fairly aggressive. I'm perfectly happy to guide the story, but if your posts never move the plot forward at all, then we'll have a problem.
Favorite Genres

Modern fantasy is my personal favorite, followed closely by high fantasy and post-apocalyptic, but I can happily play in any genre if the plot is good enough.
Genre You DON'T Like

Not a big fan of purely realistic stories. I want something more than real life in my plots please!

Lareina could feel her heart pounding in her chest, the staccato beating of a drum that seemed to match in time with the shouting that surrounded her. Her nose was filled with the pungent scent of blood and vomit, accompanied by a sharp, stinging smell that was more pain than an actual scent. It was a smell Ray had already come to associate with terror.
She was standing at the edge of a dug out pit of an arena, surrounded by a group of nine other humans. At any other time, that sentence would have felt strange in her mind, distinguishing the people around her as humans, but, unfortunately, it had very recently become a necessary distinction. After all, surrounding the group of ten were hideous, monstrous abominations. They looked like someone had taken a centipede, scaled it up by about a thousand, covered it in metal plating, and then pumped it full of acid. Five of the monsters surrounded the little group of humans, and even with the sheer, utter alienness of them, Ray could tell that they were currently mocking the weaklings they had surrounded.
The entire situation still felt dreamlike. Only yesterday, she'd had a normal day, covered up to her elbows in grease, the pungent smell of metal and oil staining her clothes and hair. However, all of that had changed in an instant, when she'd suddenly felt herself being tugged, as though some cosmic force had decided that she no longer had the right to exist in that dimension. When her head had finally stopped spinning and she'd been able to orient herself once more, she'd found herself standing in the middle of a wild forest, knowledge of a strange new ability burning inside her mind.
At that point, despite the abnormalities of the situation, Lareina had still been able to keep herself calm. But that changed suddenly and rather abruptly when she'd found herself ambushed by these insectoid monsters, rounded up and herded into a wooden village filled with the creatures, like her and the rest of the humans were nothing but cattle.
Ray had experienced the misfortune of having nightmares she couldn't distinguish from reality before, but in the end, despite the faint trembling of her hands and the shortness of every breath she took, she could only conclude that she had no choice but to treat this as reality, no matter how terrible it got. If it proved to be nothing but a bad dream, it would fade away soon. If it was reality, then she had to be fully committed to struggling for her life at any moment.
And 'struggle' seemed to be the name of the game. The humans had been split into several groups by the centipede monsters, before being shuffled off to a series of arenas. Two humans had been tossed into the first ring, and the monsters watched them expectantly. When the two fearfully grouped together, they'd been immediately separated by several globs of acid that had been spat out by the abomination. When one of the men had accidentally stepped in the puddle, his shoe and half his foot had dissolved before he even had a chance to start screaming.
Lareina and the rest had watched in horror as the abominations waded through three pairs of people, all of their ends too horrific to describe. It wasn't until one of yet another pair, a middle aged woman, lashed out and hit a man on the face that the centipedes had backed off and the humans finally figured out the objective. Fight and kill each other, or we'll kill you instead.
Ray had watched three 'battles' after that point, bloody messes that seemed to have ended in misery for both participants. One had ended when a crying teenage boy cleaved open the head of a middle aged man, using a sword that had appeared from nowhere into his hands. Another saw a slightly hyperventilating man crushing a fallen woman's chest with a pebble that seemed to weigh a billion pounds.
And then Ray suddenly realized it was her turn, because one of the monsters had appeared between her and the rest of the group, and she stumbled away from it unconsciously, falling off the short ledge that separated the pit arena from the rest of the forest. Lareina lifted herself to her feet quickly, eyes darting about wildly.
Was this it? Was it truly kill or be killed?

PavellumPendulum