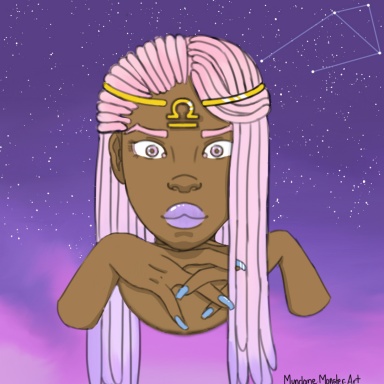 Formerly 'Cosmic Penguin'
Roleplay Invitations

Group Roleplays
Posting Speed

One Post a Day, A Few Posts a Week
Writing Levels

Beginner, Elementary, Intermediate
Genders You Prefer Playing

Male, Female, Transgender, Androgynous
Playing Style- Passive or Aggressive

I like to bounce ideas off of people and I work best with building blocks.
Favorite Genres

Fantasy, Modern Fantasy, Animal based, Scifi, Modern, Horror, Comedy, Slice of life.
​
Childhood is a time of innocence. The time in which a person should experience the absence of true pain, but sometimes--often times--that is not always so. Children experience pain and trauma each day, whether it be by two bitter parents readying for a divorce or an angry child harassing one smaller than them.
We trivialize the pain of children.
And the kids aren't alright.
This is a role play about the daily lives of children living in the gated community of Cattail Gardens in Redmond, Washington. These children are experiencing there own lives whilst dealing with the problems in their community or even in their home that affect them adversely.
(Yeah, yeah, I know that's Wisteria Lane xD)
Rules
At least one paragraph (5 sentences min.) per posts, but don't give me a novel or a wall of text please.
Posts must be in third person past tense.
Try to keep the spelling errors and punctuation mishaps to a minimum.
No extreme abuse or abuse of sexual nature, please.
Secrets can not be that a child murdered someone like an adult. They could have accidentally smothered a baby though or something.
Try to stay in character. Unless the young child is a genius, they aren't going to be throwing out words like bellicose or somnambulist*.
No godmodding, special snowflakes, Mary Sues etc.
*If you read the rules put the definition of those two SAT words at the bottom of your CS.
Five Character minimum, not including Secondary Characters. Twins/Triplets/etc count as more than one character.
Be diverse with demographics please.
Character Sheet
(Picture/GIF Real people only. If you want to incorporate more than one that's great!)
✮Name✮
✮Nickname(s)✮
✮Age and Birthday✮
(Age Limit: 3-12)
✮Gender✮
✮Hometown✮
(If they weren't born in Washington)
✮Grade✮
(Check this link for an age and grade level chart The child could have stayed back though or skipped one or two grades)
✮Eye Color✮
✮Hair Description✮
✮Height✮
(Use this if you need height and weight references for small children)[/url

✮Weight✮
(Use this if you need height and weight references for small children)
✮Piercings✮
(Be realistic please)
✮Marks✮ Includes birth marks
(Be realistic please)


✮Health Ailments✮



✮Personality✮
(Paragraph please . Or if you want to list things out and put a little description of each character trait that's alright too)
✮History✮
(At least a paragraph, 5 sentences min)


✮Likes✮




✮Dislikes✮




✮Hobbies✮




✮Talents✮




✮Fears✮


✮Secrets✮
List a few, can be silly, or serious.



✮Family✮


✮Friends✮
✮Crushes✮


✮Enemies✮





Secondary Characters




(Real Person Picture/Gif)





✮Name✮




✮Nickname(s)✮




✮Age and Birthday✮




✮Gender✮


✮Hometown✮
(If they weren't born in Washington)
✮Grade✮
(If a child/teen)
✮Relationship to Main Character(s)✮



Landmarks


Cattail Gardens is a pretty large area, however for certain government owned buildings such as libraries and elementary schools, you have to drive a few miles to Seattle. Cattail Gardens does however have a;
Preschool

Park
Police Substation
Church
(I'm not saying all of your characters needs to be Christian, I'm just saying that like most areas of the US, Cattail Gardens is religiously dominated by Christians.)
​