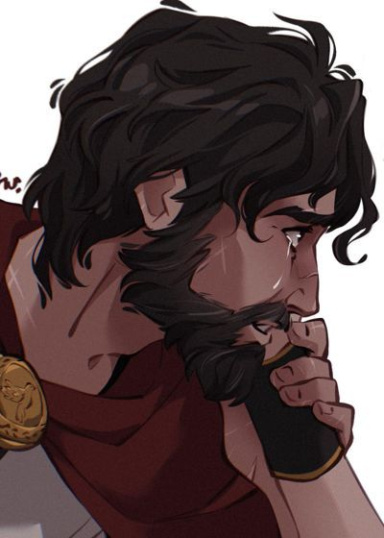 the eye of the beholder
Original poster
STAFF MEMBER
FOLKLORE MEMBER
Invitation Status

Looking for partners
Not accepting invites at this time
Posting Speed

One post per day
Multiple posts per week
1-3 posts per week
One post per week
Slow As Molasses
Online Availability

I am not, you will never know when or where I am.
Writing Levels

Elementary
Intermediate
Adept
Advanced
Adaptable
Preferred Character Gender

Male
Female
Nonbinary
Agender
Primarily Prefer Male
No Preferences
Genres

All of them, almost.
It's time to get spooky!
Welcome To The…
~Spooky Spirit~
It's October and that means it's time for Iwaku's Fear Festival! Let's share a bit of Spooky Spirit and make things ghoulish around here. All month long Iwaku will be celebrating the frightful with activities, events, and a host of topics in
General Chatting
. Participate in (or create!) three or more topics or events and you'll earn yourself a trophy to show off your Spooky Spirit! If you're not sure where to get started you can go dress yourself up in a
spooky avatar
for the season. Post below and let us know when you've participated in three events so you can get that trophy!​
~Trick or Treat?~
Whether you're looking for a trick or a treat, Iwaku has both! Trick and Treat reacts are back for the season. All month long you'll be able to give and receive these special reactions, and you'll earn trophies not just for giving and receiving 100 but for doing it with both reacts!​
~Events & Activities~
---
Iwaku Horror contest
With great applause and fanfare we welcome back Iwaku's Horror Contest, hosted by our ever so lovely
@wren.
Are you an avid Horror junkie? With a passion to write and tell spinetingling tales? Then hop yourselves right over to the
IHC
where you can enter to not only to show us all just how talented you are, but also for a chance to win some prizes! And that's not all — the magnificent
@MaryGold
will do a live reading of the entries in the Iwaku Discord Server.
Don't delay! Join in today!
---
Tales from Iwaku: Fall Edition
Is one writing contest not enough? Well we've got two for you! Maybe you want something a little less spooky or maybe you just want some different themes?
Tales from Iwaku
hosted by the fantastic
@PavellumPendulum
will be taking submissions throughout all of October and November! Hop on over to check that out!
---
Month of Monsters Art Contest
It's creepy and crawly. Huge and hairy! And it's the perfect chance for all those art creators and lovers to get their spooky on! Hosted once more by our marvelous
@MiharuAya
, the
Month of Monsters
has come back for another season.
Warm up those pens, those pencils, crayons, markers, or tablets, it's time to shine! Submissions are open and will remain open until October 31st! If the thrill of competition isn't enough incentive perhaps the prizes will be. A $25 Amazon giftcard, is for not one winner, but two! Go on, get those creative juices flowing!
---
Inktober on Iwaku
Not prepared for a contest or looking to challenge yourself even further?
Inktober
is a challenge to make a drawing every day in October. Whether you're a seasoned artist or just starting out it's a great way to see what you can do. There is an official prompt list if you want it to help you get those creative juices flowing but you can use whatever prompts you want. Plus you'll get a sweet trophy for participation!
---
SPOOKY WRITING PROMPT
It won't just be spooky scary skeletons having all the fun this month, especially not with this prompt! All month long,
Write Me Something Spooky
is a prompt to take one or more of your characters and place them in a spooky situation. How many can you do? Put that pumpkin hat on and show us what you've got!
---
Iwaku Chat and Discord – CHARPS
You there, under that rock! Time to peep on out for this exciting news! Did you know that our gracious Owl Mother is putting up a plethora of CHARPS! Come join in on all the fun with events hosted both on Iwaku's Chat and Discord! You surely cannot beat twice the fun with all these amazing plots.
Never tried a CHARP before, don't let that stop you! Check out the many different genres in
here
and give it a whirl. New and Veteran roleplayers alike welcome!
---
Tuesday Tea Time with Owl Mom
Be it the drink or the hot juicy bits of information, every Tuesday the Owl Mother herself hosts a
Tea Time
event within Iwaku's Chatbox! Each week there is a new topic for discussion. We all must do our parts and spam our gracious admin with our united presence to assure that we as a whole, cannot get enough of our tea!
---
Two Sentence Horror Stories
Want a challenge but don't have the time for a full story? Then go no further as we have a thrill for you!
Two Sentence Horror Stories
as the name suggests, is an event where you write a horror story in two or less sentences. Living up to the old less is more expression. Now with your curiosity piqued, go give it a whirl. How many socks will you scare off?
---
Choose Your Own Adventure
We bid you
welcome!
Starting October 24th will you be able to choose your own adventure! Put together by
@Megasis
and
@Manna Beast
— with additional help of two drafted in husbands— for two weeks you'll have the option to make your way through the Infamous Calloway Manor!
Bring your notebook for this may be a wild ride. Filled with riddles, terrors, and a little bit of that Scooby Doo zaniness!
---
Gonna Getcha
Have you checked the calendar recently? How fortunate we are this year that the 13th falls on Friday! Who will it be that pops out to give you a fright? Jason, or Mike Myers? Maybe Freddy Krueger! Or will it be the most elusive beastie of them all, the frightening Murderous Owl Mother!?
The only way you'll know is joining Iwaku in a Site-wide Tag Event!
Sign up
today to join in this event of frightful fun!
---
The Monster (S)Mash Bingo
The pumpkins aren't the only thing getting smashed this season with
Monster Smash Bingo
. Why not let our monster friends have some fun? Whether as the culmination of a steamy romance or the result of a hot one-night tryst, Monster Smash Bingo takes all adventures into account. If that's a bit too spicy for you then the sweetness of a tender romance with a beastly creature is an alternative. Whether you bring a friend or do it alone, it's Monster (S)mash Bingo!​
~Happy Halloween!~