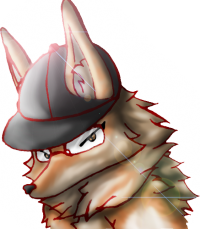 That one other guy from that other joint
Original poster
//System Rebooting..//
-Administrator Password: **-
-Run Ship Diagnosis-
//Initiating Ship Diagnosis//
...
...
//H.S.S Sol Invictus//
//Navigational Systems: Offline//
//Auxiliary Systems: Offline//
//Cryo Systems: Online//
//Communications Array: Offline//
//Hull integrity: 100%//
//AI Designation VICTORIA Systems: Online//
...
...
-End Cryostasis-
//Confirm End Cryostasis?//
//Y - N//
-Y-
There was a time where humanity once ruled the galaxy, a powerful galactic empire that stretched far and wide. Such a time was aeons ago, nothing more than a hushed whisper of history that reaches very few ears. Generations and generations had passed, and humans were nothing, not even a whisper in folk lore... Until now.
​
Hello to who this may concern! The following is a interest check in reference to the roleplay our constituents have decided to develop over the course of the past we- I can't type fancy. This is why I dont work in a office!
Welcome to
The Invictus Saga
, a science fiction RP featuring you, the role players waking up from cryostasis in a ship that has drifted off course. Little do you know that you bear the fate of humanity on your shoulders, for you are the last remaining humans in a universe that has moved on with out you. . . Allow me to introduce ourselves. You got me,

Dakota K5
, and

Nue
, the world builders and GMs / Co GMs of this group RP! Now that we have the who in, lets go to the where!
Welcome to the H.S.S Sol Invictus, your ship, your home. She isn't in perfect condition as you wake up. Many systems had gone offline due to power preservation, but with a bit of work things should go running again! However the system you have drifted to seems to not be on your navigation charts. . . Exploration will be necessary in order to find your way back home, if home still exists.