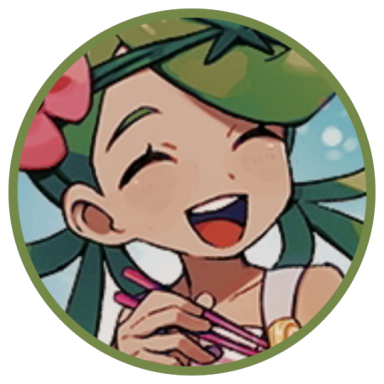 We're all monsters, living in a dream~
Roleplay Invitations

One on One Roleplays
Posting Speed

Several Posts a Day, A Few Posts A Day, One Post a Day
My Usual Online Time

3pm - 1am (GMT / BST)
Writing Levels

Beginner, Elementary, Intermediate, Adept, Adaptable
Genders You Prefer Playing

Male, Female, Transgender, No Preferences
Playing Style- Passive or Aggressive

Meh, depends really. I tend to be more aggressive I suppose, but I find a good balance with my roleplaying partner and adjust my style accordingly.
Favorite Genres

Horror, gore, bloodiness, monsters, supernatural, fantasy, romance, criminality... I could go on.
Genre You DON'T Like

Furry, sci-fi, boring high-school, slice of life genres that are bland and don't have some twists somewhere.
beautiful surroundings, unable to really enjoy them. He had planned to the moment he arrived, having decided that this whole idea was utterly useless. He barely believed his father's ramblings about strange creatures, so while being sent to school in an entirely different country was a little irritating, he was determined to make the most of it by soaking up the surroundings and the peace and quiet--

Until he was ushered into the school by an excitable teacher, eager to introduce the new student to life at the prestigious academy. That wouldn't have been that horrifying, and it wasn't... until he took notice of the large, ram-like horns curling outwards from her forehead. It was meeting her that made him realise that his father was, in fact, correct; the place was full of monsters and creatures, not a human in sight. He would have run away if possible, but the fact he had no transportation away from the school stopped him doing so-- as did the fact his father would be beyond furious if he didn't stay for those few months capturing sufficient evidence.

Percival's first week in the Academy had been... difficult. He was a human among monsters, totally out of his depth dealing with creatures he'd only even seen in fictitious movies-- but he'd managed to hold himself together surprisingly well. He forced a smile to those that approached, and murmured the bare minimum in answer to their questions. Inevitably, he distanced himself from everyone else as best he could. He did that among humans, so it was expected he do the same among these... monsters.

Yet, his solitude over that week had an undesired effect. Percival wasn't left alone as he preferred; he became suddenly popular among others in the school for his brooding, mysterious silence. Nobody knew much about him other than his name, where he was from in Scotland, and the fact he was apparently a merman, and the fact he told them so little only made them eager to pursue him for more information. Not an hour went past without someone approaching him, or simply glancing over at him and gossiping to their friends. It wasn't at all what he wanted, but at least they weren't suspicious of him. He'd expected to be found out the first day of his arrival, so to have lasted a week without suspicion cast upon him was little short of a miracle.

On his 8th day at the school, Percy was already sat in class, arriving predictably early from his private bedroom to soak up the silence while he could. He avoided breakfast purely because of the attention he seemed to gather, and yet, while he was starving and really could have done with a big breakfast, he'd gladly skip food until lunch if it meant avoiding the troublesome monsters for a little while. The moment a few of them turned up to class, though, his peace was effectively over, and he didn't hesitate to audibly sigh and vocalising that annoyance.