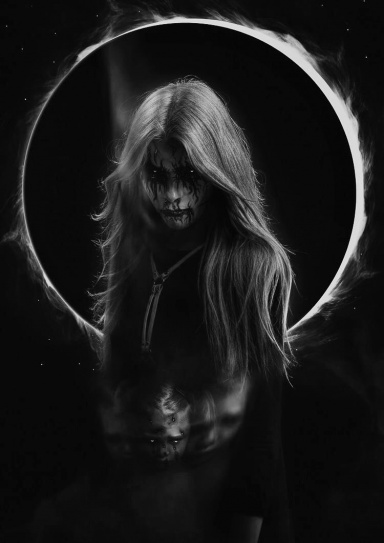 Daughter of Hecate
Original poster
Invitation Status

Look for groups
Looking for partners
Posting Speed

One post per week
Slow As Molasses
Online Availability

My time zone is Mountain Standard Time. I work a very stressful job, and am usually busy.
Writing Levels

Intermediate
Adept
Advanced
Adaptable
Preferred Character Gender

No Preferences
Genres

I don't have a favorite genre. I can role-play under any genre and I enjoy doing so. Though, I tend to stray more towards Fantasy, Modern, Scifi, Drama, Magical, Supernatural, and Romance (BL/Hetero/GL).
​

The Verraad Estate is a dark mystery, survival, horror-esque kind of role-play that is heavily based off of the table top board game known as Betrayal at the House on the Hill. It's setting being a fictitious representation of modern day Oakridge, Oregon. Betrayal is one of my most cherished board games, and pretty much my favorite. It is always fun to play with friends, and has really creative game play. I highly recommend it to anyone who wants a more tactical board game where the decisions you make matter, and team work is absolutely vital. What I love most about Betrayal is that each game is different, because the "board" is actually made up of tiles that players draw through out the game. The house will always look different, and the stories involved with the game are typically always new. Unless you're a veteran Betrayal player, you probably haven't seen all the "haunts" yet (for those of you who know what I am talking about). Now, even though my role-play is based on the board game, you don't need to know how to play the game, or even really know anything about the game to participate in this roleplay. I will try my best to cover everything that you will need to know, and I will even take suggestions and ideas from my players. Thanks for taking the time to check this out, and keep on reading to get a better idea of how I will be running the rp, as well as anything else that might answer some of the questions you had. If you have any questions or concerns that currently have not been addressed yet, feel free to ask them below!
​
In the small town of Oakridge, Oregan, nestled snugly upon the valley town's scenic mountains, lies the Verraad Estate. A large property hidden away behind the ever expansive coniferous trees of the north. Left alone and untouched for many decades, maybe even hundreds of years. Yet, despite its age, the townsfolk of Oakridge are much familiar with the manor that looms over them all. Not much of them have anything good to say about the estate for one reason or another, but despite this it had been won out by a contractor and real estate team. With in no time, what once was a dark, musty, outdated, mansion turned into a beautiful home now listed for sale. Now newly renovated, and with most of the construction work completed, the old home is finally suitable enough for an open house. Flyers created by the Chantel Reyes Real Estate Company have been strung up all over town, and even sent in the mail for the very first open house. Many people have made reservations to tour the large estate, and have even flown in to attend. Although, will the house's sinister past cause a challenge for the event? Nothing is ever as it seems, and this estate is no exception. There is always something lurking underneath the floor boards, and it might just be deadly. ​



Posting Speed: Flexible. Try once a week though if you can help it.
Posting Expectations: Adept. Please try to keep mistakes to a minimum.
Six players= One character per person. Three players= Two characters per person.
Expect character death. The pawns in the board game die in all sorts of nefarious ways.
Standard Iwaku rules apply.
Don't be an asshole.
I think that's it.



Overview:
"Players will create characters that will attend the open house, as they investigate their supposed dream home the players will discover new rooms. Each time they enter the room, either as an individual or a group, characters might find something....or something may find them. Our little explorers will change as time progresses for better or for worse, depending on how they deal with the house's surprises.

At a certain point in the game, a character will trigger a scenario called

The Haunt

. When a haunt is revealed, one of the characters will become a

Traitor

hell bent on defeating his or her former friends and companions. The rest of the characters will become

Heros

struggling to survive the chaos that unfolds before them. From then on the game becomes a fight for survival between the traitor and the heros....often to the death. Only one side will win."


The betrayal book has around fifty different haunts, however, we can create our own.

Object of the Game
"Explore the house and make your character stronger until the haunt begins. After that, your goal is to complete your side's victory condition first, either as a traitor or a hero"





Traits:
Each character will have traits such as speed, might, knowledge, and sanity. Might and speed are physical traits, while sanity and knowledge are mental traits. Many cards tiles and other game effects will adjust your characters traits by increasing or decreasing specific traits. Most characters will have a starting trait point, such as a three for example, and each person will have starting points specific to their character. One character's might trait may start at a three, while another may start at a four. Each trait will have a maximum value, which is the highest number the trait can reach. The reason for this, is because traits may affects dice rolls, and everyone being able to have ten dice rolls wouldn't be very fun. However, if certain items found through out the game causes a trait to exceed it's limit, the additional points are considered "saves" and can be used to minimize damage, however, they will not add to your dice rolls. Each trait will always be able to reach zero, and when this happens your character will die. To be clear, your character will die if ANY of the traits reach zero so be very careful.

Damage:
Many cards, tiles, and other game effects can deal damage to your character. When one takes physical damage it can be divided up between might and speed. For example, if a charcter gets six points of damage, you the player can choose to split six between the two. This means each of the two traits will decrease by three. Mental damage affects sanity and knowledge, and you can also divide damage between the two.

On your turn you may:


Move
Discover a new room
Use an item and omen cards
Attempt die rolls
Make an attack
Pass items (if another character is present in the room, or companion animal.)


Ending your turn:
Every time you end your turn with your character you must attempt a haunt roll, however, you only have to do this roll if your character found an omen while exploring.

Exploring:
Movement will be limited in this roleplay for the sake of the game play. Movement will be heavily controlled by my character Chantel for an extensive amount of time. She will not let your character leave the group during the tour. At certain points I will allow freedom to one or two players, whose character's may explore the house freely before having to return to the group. Movement is determined by a character's speed trait, however, everyone's speed will be capped until the haunt begins. Every time your character enters a new room, counts as a movement point. Once your character reaches their last movement point your turn, also meaning your post, should come to an end. For example, at the start of the roleplay each person will have a movement speed of three to four. Speed will not be increased prior to the haunt unless a certain card or room purposely increases the trait. Once the haunt begins, I will assign new speed limits.

Discovering rooms:
The house has four floors, a basement, a ground floor, an upper floor, and the attic space. Sometimes a character may find secret rooms that have been bricked up by the contractors, or locked rooms. These rooms may shed light on some of the estates more insidious nature. These rooms typically have a negative event or omen in store for the character, so tread carefully! Some rooms will cause certain events to occur, that will affect your characters traits. Some rooms will even hold items that may prove useful later on in the story. Some rooms require certain trait rolls to cross. All of these rooms will be revealed in time.

Random Chance Cards:
While the roleplay is progressing, I will be drawing cards which I will be calling "Random Chance Cards" or RCC for short. These cards include events, items, and omens and each one will be drawn at random depending on the room your character has discovered. I will let you know ahead of time whether or not the rooms your character explores have any RCCs, so that way you will be able to include it in your post. Or we could do a collaboration post, where I will include Environment Responses as the GM with each room your character enters. For example; You will write out a post where your character enters one room, if it has an RCC I will trigger an Environment response and respond with my own post, or let you know to keep going. We will keep doing this until you've exhausted all of your movement points. Read on to learn just what exactly each card type is, and how it may affect your character.



Event Cards: If a room summons an event card, an event card will be drawn from my deck. As I have stated I will reply to your post with an Environment Response which will include the card's description of the event, and how it will affect your character. Some may require a die roll. Once the card is played, I will discard it immediately unless it tells me other wise. Once our collab including the event is finished it will be posted in the IC.
Item Cards: Same premise as above. If you stumble upon this RCC type it means your character has found an item, and will be able to carry it around with them for the rest of the game until it is stolen or given away. Some items may only be used once and must be discarded after, and some only once per turn unless stated otherwise.
Omen Cards: If by chance your character stumbles across this type of RCC, it acts similar to picking up an item. You might have to do something immediately when this card is drawn, and at the end of your turn you must make a haunt roll.

If your character discovers a new room through the use of an event card and that room also has an RCC, then it will be played as well. Even though you've drawn a card, which ends your turn/post automatically, you may still use an item.

Using Cards: All characters can use items and their omens. Sometimes monsters and traitors will be allowed to use items as well if the haunt rules deem so, or I as the GM deem so. You can use an item once at any point during your turn, same with omens. There is no limit to the number of items that characters can carry. In regards to items and omens, ONCE per turn characters will be able to do each of the following;



Trade an item to another explorer in the same room if agreed upon. In instances where the character has a companion card, this rule changes. If a character were to "play" a companion card prior to their movement phase, the companion can transport the item for them at the cost of their movement phase. If the card is played after their movement phase, the player and their character will be SKIPPED on their next turn to post. Companions will not be affected by monsters or the traitor during this process.

Drop any number of items. Another player, or you, can later pick up some or all of the items in the pile.
Pick up one or more items from a pile of items.
Use THE item. The rule book does not say that characters can use multiple items at the same time. Choose carefully before using them.
Steal THE item. This isn't a plural statement, so that means character's can only steal one item per turn/post.

Some items cannot be traded or stolen, but they can be dropped or picked up. The RCC will specify what actions can be taken with the card or cards pulled, and this will include whether or not the can be used only once, traded, or stolen. Some of these cards include; The Bite, Dog, Girl, Cat, and the Madman. The Bite is a special item that will become a physical mark on your character, hence why it cannot be removed from their person. The Dog, Girl, Cat, and Madman are companion cards, and once found by a character, will be loyal to your character ONLY. This is why they cannot be stolen or traded. However they are not loyal to a fault, and will not sustain damage for your character unless the card specifies so, or I say it is okay.




Chantel Reyes - The Real Estate Agent
Erica Arterberry - The Heiress
Hugh MacDonald - The Huntsman
Hana Kang - The Professor


***Side note: I just wanted to give credit to the Betrayal Creators, and let everyone know that I did take quotes out from the board games rule book to explain how the roleplay will work, mostly because it'd probably be hard to understand if I tried explaining everything in my own words.
Last edited: