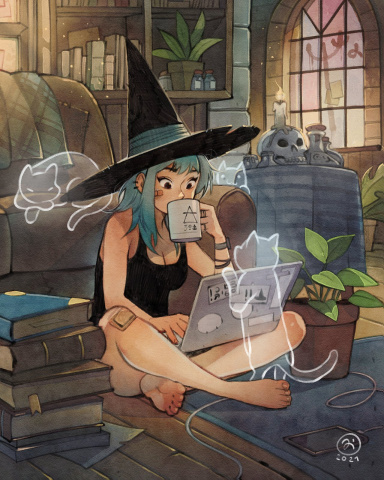 Moon Child
Original poster
LURKER MEMBER
FOLKLORE MEMBER
Invitation Status

Look for groups
Looking for partners
Posting Speed

Multiple posts per day
1-3 posts per day
One post per day
1-3 posts per week
One post per week
Slow As Molasses
Online Availability

My schedule shifts often, but I am normally available after 6 PM, some days it'll be all day long!
Writing Levels

Intermediate
Adept
Adaptable
Preferred Character Gender

Male
Female
Genres

Fantasy, Modern Fantasy, Modern, Magical, Romance, Medieval, Sci-Fi, Thriller.
Within these hallowed halls, lie some of the brightest young minds, and well the darkest secrets. The Hidden Academy, formally known as Harrington Academy to the Students, had been lying and deceive their students for years. They aren't here to be educated by the best teachers this world has seen, but instead to be erased. They are to be erased, because they are not normal, but superhuman. However, these bright young minds lack the knowledge of their powers. The students use to be outsiders with powers, but once their gifts were discovered, they were kidnapped and sent to H.A to be erased. The erasing process, will break down your powers and turn you human again. Although there is no guarantee that you will come out the process the same, or alive.
Can the students escape, before they are erased?
IC


Information on H.A
There are camera's everywhere, they are to monitor the students and make sure none are using their abilities.

Powers are forbidden! Anyone caught using them will be immediately taken to the eraser!

They are men in White suits that monitor rooms, halls, dorms, etc. They will take you down and take you to the Eraser if needed.

The Eraser is a jack ass! But really, he is a superhuman, who works to rid the world of his kind!

No matter how hard you try, the Eraser will erase your memories.

The food has been spelled to suppress your powers, same with the water!

There are mandatory councilor meetings to see if you are remembering anything.

Any suspicious activity is to be reported to the Headmaster, Professor Weddle.

Students are not permitted to leave campus, at ANY time.

Students are placed into hyper sleep over the summer, thanks to the Sand Man, move in day was simulated, and the students will begin on their first day. (Help with the IC starter post)
Rules!!
1: No one liners if you can. Hard to reply to and I love reading long responses
2: RESPECT EACH OTHER IN OOC. No one likes a bitch
3: No limits to how long your responses are. I really don't mind.
4: Make your characters however you want!! Be creative
5: Everyone LOVES ROMANCE!! It's completely okay here! If things get too steamy though, take it to PM. Though that must be cleared by the other RPer first!
6: THERE'S A 3 CHARACTER LIMIT.
7: I really want to stress the importance of writing in third person! So please do so, no first or second person!
8: If someone has already used a picture, and they inform you that it has been taken, do not make them feel bad. Change your picture!
9: I would like there to be a diverse population of powers! That means if someone already has that over all power, like control of Animals…well sorry! Message me if you plan to put a totally unique twist on the powers, and I will see what I can do!


Character Sheet
(Picture/GIF Real people or Realistic Anime. If you want to incorporate more than one that's great!)
✮
Name
✮
✮
Nickname(s)
✮
✮
Age and Birthday
✮
✮
Grade
✮ (Freshman, Sophomore, Junior, Elites(seniors)
✮

Gender

✮
✮

Sexuality

✮
✮

Position

✮ (Jock, cheerleader, etc)
✮

Eye Color

✮
✮

Hair Description

✮
✮

Height

✮
✮

Weight

✮
✮

Piercings

✮
✮

Marks

✮ Including Tattoos
✮

Health Ailments

✮
✮

Personality

✮ (Paragraph please . Or if you want to list things out and put a little description of each character trait that's alright too)
✮

History

✮ (optional)
✮

Likes

✮
✮

Dislikes

✮
✮

Hobbies

✮
✮

Talents

✮
✮

Strengths

✮
✮

Weaknesses

✮
✮

Fears

✮
✮

Gifts

✮
✮

Secrets

✮

List a few, can be silly, or serious. Do they know about their abilities?



✮

RELATIONSHIPS✮
(If you want to be in a relationship with one of the character, see them first)


✮

Family

✮
✮

Friends

✮
✮

Boyfriend/Girlfriend

✮
✮

Enemies

✮


✮

Extra Curricular

✮
✮

Schedule

✮ (You have 7 periods in a day, first is homeroom, between 3rd and 4th period is a hour lunch.)
✮

Other

✮

Anything Else I Forgot



(F) Freshman (S) Sophomore (J) Junior (E) Elites aka Seniors.
Classes:
History: (F) World History, (S)Government History, (J) U.S History, (E) European History
Math: Algebra, Geometry, Algebra 2, Pre-Calculus, Calculus
English: English 9, English Honors, AP Literature (J & E)
Science: Biology, AP Biology, Chemistry, Anatomy Physiology, Physics.
Electives: Drawing, Painting, Dance, Sculpting, Choir, Drums & Guitar lab, Photography, Drama, Film Class. (If you want anymore let me know!)



Character Sheets that have been Accepted:
Last edited by a moderator: