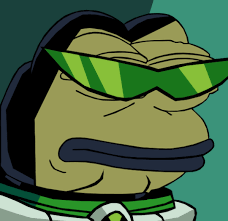 Whatever, Bullfrag is awesome.
Original poster
FOLKLORE MEMBER
Posting Speed

1-3 posts per day
Writing Levels

Intermediate
Preferred Character Gender

Male
Female
Genres

Fantasy, Superheroics, Slice-of-Life, Anime, a fair deal of fandom...
Another day in Hanazawa Co-Ed School passes as the school bell rings. It had only been two weeks since the start of a brand new school year, and this day is usually when all clubs are about to commence their first sessions.

This is the tale of two such clubs, which were always destined to have intertwined fates.


---

Two girls walk down a school hallway, carrying a large cardboard box each.

"Akira, you really don't want to join my club?"

The tanned, slightly-blonde girl questioned a more petite, silver-haired damsel in gothic dons.

"Onee-chan," the younger one pouts, "I- I'm not really a kid anymore... so..."

"Alright, alright. You've made your decision, right? Oh look! We're here. How time flies, huh? I guess I'll see you after school, Akira," the older one winks as she slides a door open.

"B- bye bye, Onee-chan..." the younger one sighs as she slides the door right opposite to the other open.

Two doors, right opposite of each other.


---

"Four members on attendance. I can't perform any official club activities, and I've only got two weeks to get one more member!" the gyaru-style false charisma gal, Akizuki Akane, panicked as she scurried around the room.

This was the room of the Hero Club, some sort of volunteer club of sorts that also helps around the school.

"I better get decorating."

Akane places a box on the table.


---

"My Pentagon will soon be complete as my dungeon drowns in darkness, Wahaha!"

That was the sound emerging from the doors that lead to the Occult Society. The very voice was the Middle School First-year Akizuki Akira. She donned what she called a 'ceremonial dress', which resembled a blood-red gothic-style outfit. Her very voice and fashion gave the vibes of chuunibyou, the very dark eras of our 14-year old selves. Apparently, she developed it two years early.

She closed the curtains, blocking the very rays of the sun from entering the transparent windows. The next step was to unveil a blue tablecloth - designed with the motif of Eastern Dragons and Koi Carps - over the table.​