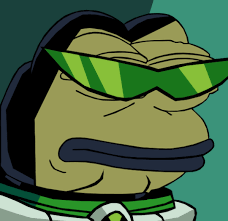 Whatever, Bullfrag is awesome.
Original poster
FOLKLORE MEMBER
Posting Speed

1-3 posts per day
Writing Levels

Intermediate
Preferred Character Gender

Male
Female
Genres

Fantasy, Superheroics, Slice-of-Life, Anime, a fair deal of fandom...
New school year, new school time.
What's the worst that could happen? Absolutely nothing. Or rather, it's a mystery to be found out.
A new school year at Hanazawa Co-Ed School means new clubs to be made. Every year, many clubs are submitted, but only few succeed to be true clubs. The Student Council analyses these clubs, or as some call themselves, societies and even cults, to ensure that they are valid. Some just get rejected, others are just too similiar to already existing clubs. You all know how this goes.
"Occult Society? I've heard stories of when the last, last Student Council President rejected some of those. Ever since then, there hasn't been one until now?"
"Occult... Society you say? Interesting. Approve it."
"Wha- nevermind. How about this? Hero Club."
"Hmmm... Aki... zuki... A... k... this will be interesting. Approve it as well."
"Wait a second, don't we arrange this stuff in some form of alphabetical order before we get working?"
"Actually we don't do that until we get to the approved pile. Obvious reasons."
Two of these approved clubs are the Hero Club, which is just a fancy name for 'volunteer group club help around thing', and the Occult Society, which is- alright that one's painfully obvious.
Each of these clubs are lead by Akizuki Akane and Akizuki Akira, who are both sisters. Akane, leader of the Hero Club, looks and acts like a gyaru, albeit being quite the fake one, but don't tell her that please. Akira, the leader of the Occult Society, is born from the very darkness of the depths of R'lyeh, the reaches of Tartarus, and the flames of Yomi. She is the Tainted Gospel. She wields the potential of occult and darkness, and with her great wrapped Wyvern Bahamut by her side, she is unstoppa-
- what was I saying again? Oh, right.
So for the past two weeks, they have been finding ways to promote their clubs as the Student Council assigns their respective rooms for activity over the weeks. Fliers, dark fliers, posters, dark posters, promotional things, dark promotional things, fortune telling, muffins, dark muffins, bunny suits, dark bunny sui-
Wait, those last things never happened. Are those even allowed in school
Clubs live, clubs die, giving new spaces for the new clubs. It looks like these two clubs got pretty spacious club rooms, right opposite of each other. Now the next step was to decorate their clubs, and wait for new members.​