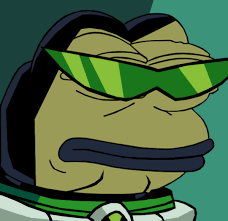 EVERYBODY RETS
Original poster
Click here for the Out of character thread
---
@Gigi - Guardian of Dying Stars
@Verite
@Unyielding
@daird
@CrimDemon
@TK (shlav)
@Karakui
@R-9 Pilot
---
"Akira, it's been a month, how are you doing with your club?" Akane questions her younger sister as they walked.
"It's an utter disaster," Akira spoke monotonously. In order to avoid any awkward silence, Akira proceeds to ask, "Onee-chan, how about you?"
"I guess I have to say it's not that different. I'm sure it'll mend up in another month~" Akane tries to cheer Akira up.
"I'm not really sure..." Akira speaks.
Realising that her sister was gloomy, Akane tries to pep Akira's cheeks up. "Akira~ break a leg~"
Akira sighs, "whatever. It's been a month, and another month can't fix things."
Akane thought that it was Akira's time of the month, which explained her semi-foul mood. She felt that it was best to halt as they reached their opposing doors.
"See you after club~" Akane says as the two sisters unlocked and slid the opposing doors open, allowing them to enter their respective club rooms.
---
Akizuki Akane steps into the club and waits for the members to arrive, one by one. Feeling mildly bored, she takes out some snacks to consume.
It was a shame, really. The chance for the club members to bond never did come, due to their request being disapproved. Some even left after that. Even that could not suppress Akizuki Akane. After all, what could?
But hey, there was good news.
"Let's see..." Akane looks at a sheet of paper. "Kimiko Martin... why are there so many foreign students this year? Akiyama Shin... alright. We've got five members."
Akane starts to smile. She seemed to be holding something inside of her, but what was it?
---
"A fortnight after, I still cannot comprehend..." Akizuki Akira ponders, unwilling to accept the fact that she overslept on the night of the first late night excursion. "My memories of that period... it is clear that some entity was interfering with our mission... nevertheless, I must set that aside, for whatever it is, our new Apostles will intimidate the being back to the heavens. What do you think, Bahamut?"
Akira stares at her Alligator plushie.
"That is a good question. Their names are... where was it... don't tell me I forgot to take it."
Akira notices that the door was sliding open, signalling that someone was entering the room.
"Show yourself, my Apostle!" Akira's palm faces the mysterious individual as he or she enters the room.​