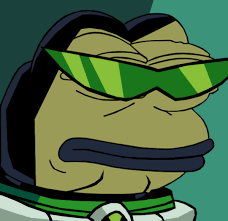 EVERYBODY RETS
Original poster
@TK (shlav)
@R-9 Pilot
@Ehb
@KurosawaShirou
Alright guys, let's rev this baby baby up for the second time! No more 10 page meetings, no more mass inactivity. It's time to truly have fun!
This RP
just died, so I'm going to initiate a remake. However, I need to ensure that I have sufficient individuals willing to partake.
Welcome to Hanazawa Co-Ed School. A school for boys and girls from middle to high schools. You are a student here, but not any ordinary student.

You are a hero of your own story.

~~~

Imagine this - every one of us is the protagonist of our very own anime. Slice of life, Mecha, Mahou Shoujo, Supernatural, Sports, SciFi, a lot of stories to tell about our lives.

Now, what do you do when you aren't living through the literal pages and episodes of your life? Well, here's the answer.

You join a club. Going home club? Nope. Boooring.

It's the Hero Club. A club where you, the hero of your story, become a hero in another tale! Lead by Akizuki Akane, the hero club does all kinds of things - all kinds of volunteer work. Maybe find a cat or two. Some camps. You get me, don't you?

Anyways, nothing could go wrong in such times! Could they?

~~~

Where there is light, there must be darkness. And a fucktonne of Xehanorts. You are a villain, some form of evil, or something. You have found a perculiar young girl by the name of 'Akizuki Akira', who calls herself 'Tainted Bible'. She acts in a way that intrigues you, you believe that she is what you want - a slave, a minion, a loyal woman to work by your side as you do your evil things, even an evil leader or heir, or simply a potential equal or ally.

But wait.

To get closer to Akira, you must first partake in what is known as the 'Occult Club', which Akira leads. After that, you warm up to her. How hard could it be?

Oh, you don't want to know.
I need each Roleplayer to have these conditions:
They must be capable of dedicating themselves to two seasons' worth - or at least one season's worth of Roleplaying. Lots of people were pretty busy.
They must be cooperative.
The GM's final word must be accepted. This will apply when there is conflict out-of-character.
One who is inactive for 1 week will be sent a PM. 2 weeks results in possible elimination by GM's word, with 'considered elimination' beside your character's name. You will only be removed if the GM feels like it(I'm not that bad) or if someone else takes interest in your spot. That is, unless you have a valid reason to be active for 2 weeks or so. Any more and I might have to remove you. tl;dr please be as active as possible.
Also, this roleplay leans towards the comedic side of things. Don't take things
too
seriously.
Anyone interested?
For oldies, I'll be altering the application slightly. Keep a lookout if you're porting your characters!
OPEN SIGNUPS - The Hero Club's Misadventures! | 勇者部の災難! | Yuushabu no Sainan! | IwakuRoleplay.com
Here it is boys and girls!​
Last edited: