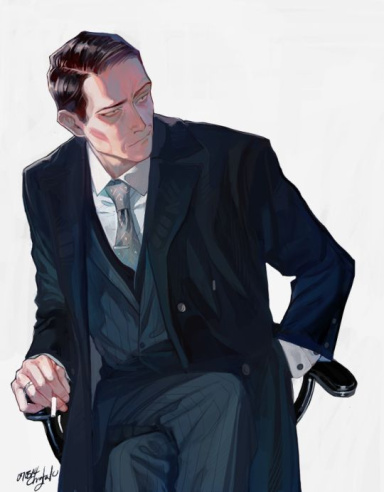 Deus Ex Machina
Original poster
IC Link
"And the waters prevailed exceedingly upon the earth; and all the high hills, that were under the whole heaven, were covered." -Genesis 7:19
Current Date: 2061
Most of the children who grew up after the Deluge were astonished to hear that the world used to be dry. Before the earthquakes, before the hurricanes, typhoons, tsunamis, and other catastrophes, New York City used to be a place where dreams became reality. Now, it is a memorial for a civilization long gone. It all started in 2053 when global warming took the Earth's climate to new extremes. The eastern seaboard was among the first places hit, but soon enough, the rest of the world was submerged.

Earth was drowning.

Humanity did not go quietly, however. It refused to succumb to the rising waters, and chose to fortify in the immense skyscrapers that offered some hope of survival. It was there that society reemerged from the murky depths. Granted, it did not take long until scarcity, mistrust, and anger tore mankind apart yet again. Three major factions rule the flooded necropolis and wage constant war to reunite the city. Only time will tell who will stand on top once the bloodshed is over.

Below the waves lurks the aftermath of the Deluge. Pollution and increased competition has sparked an evolutionary arms race, creating new and terrifying creatures that take countless lives daily. Traversing the city's ruins is a task held by only the bravest of men and women. A good sailor is worth more than their weight in gold. In more recent years, rumors have circulated of something that can bring humanity back to its former glory. They say it's located in Brooklyn, the only neutral ground between the other boroughs. No one knows exactly what the item is, or if it even exists at all. The rumors allege that it is a grand machine of some sort.

Regardless, it has given people hope, which means that everyone has great interest in finding it. Its discovery will change the course of history forever.

[tabs]
[tab=The Map]
1. Staten Island:
Empire State Alliance
2. Brooklyn:
Neutral Territory
3. Queens:
New People's Republic
4. Manhattan-Bronx:
Enterprise Coalition
[/tab]
[tab=Factions]
Empire State Alliance:
While considered to be the last remnant of the US still operating in New York City, there is little trace of the old government left to speak of. The Alliance is a shaky democracy at best, often ridden with its own internal squabbles and lack of efficiency. It holds the appearance of a functioning legislature and judiciary, but in reality, the Alliance answers to a powerful, but elected, Mayor. Supercomputers frequently guide the military and police with frightening precision. In fact, the Alliance is renowned for their technological prowess, which few can compare to. This comes at the cost of heavy surveillance. Citizens are highly patriotic.
-Objective: Restore the Union
Neutral Territory:
This is the main battlefield of the city. Each faction claims sovereignty over Brooklyn, but none has triumphed thus far. In times of peace, this borough is used for trade and scavenging, and the hearty people who dwell within are fiercely independent. They show no respect or recognition toward their neighbors, but are happy to cooperate with outsiders who mind their business. A select few show open hostility to outsiders. This paranoia, while not unjustified, creates tension and occasionally violence. Neutral communities are drastically different from one another outside of their shared desire to be left alone.
-Objective: Maintain autonomy
New People's Republic:
A radical band of revolutionaries found itself in a unique situation after the Deluge. With thousands clamoring for some kind of guidance, these idealists follow the path of extremism. Fear keeps the locals in line. They seek to 'liberate' the city on their own terms, waging guerilla warfare against their enemies, all the while keeping a tight grip on their own populace. Everything is shared between citizens by order of the Autumn Council and Premier. Propaganda takes the role of education and entertainment. Dissidence is punished harshly, though quality of life is surprisingly modest, as everyone distributes their burdens equally. Essentials (food, water, & healthcare) are provided freely amongst denizens. The Republic is very egalitarian in its outlook.
-Objective: Free the workers
Enterprise Coalition:
When the Deluge struck New York City, its prosperity and wealth did not simply vanish. Focused on luxury, decadence, and profit, the Coalition hearkens back to the millionaires and billionaires that once called the city home. Merchants flock here to sell their goods at lucratively high prices. Gambling is all the rage. Corporations jealously control their workers, but are otherwise uncaring for how they live. Mercenary forces provide security in the wake of total privatization. Meanwhile, the poor are reduced to living in squalor, usually falling prey to drugs and alcohol. Corruption runs deep everywhere. Nevertheless, there are opportunities for success, and the promise of untold fortunes draws in plenty of customers.
-Objective: Open up foreign markets[/tab]
[tab=Classes]
Soldier:
Specializes in combat, as well as weaponry. Physical strength is to be expected.
Medic:
A trained healer that can deal with a wide variety of injuries and illnesses.
Trader:
Forever in search of coin. Merchants are savvy communicators and skilled at persuasion.
Explorer:
Navigators of all sorts traverse the ruins above and below water to find hidden secrets and routes.
Engineer:
Operators of old technology keep the city from descending further into chaos.
Assassin:
Ruthless and cunning, these rogues will stop at nothing to eliminate their target. Stealth is key.
Thief:
As the city is depleted of resources, some take the risk of stealing to survive. They are actively hunted.
Scavenger:
These individuals pluck abandoned buildings of their valuables and sell them to interested buyers.[/tab]
[tab=Monsters]
The Fiji Mermaid is a horrific combination of primate and fish. They are small, yet they can easily overwhelm larger boats with their numbers, as they attack in groups. A single mermaid is roughly a foot in length.
Sea serpents, as the legends of old speak of, are ferocious beasts. The largest specimens are 30-40 feet long. However, they attack humans only when food is scarce. Loud noises can easily startle them.
Discounting the abundance of sharks already lurking in the city, a string of mutations have granted these nightmarish hunters access to land and sea. They show no fear and no mercy. Luckily, they also show no intelligence.
The danger posed by a giant crab is based on their life cycle, which requires them to burrow underneath buildings to lay their eggs. A handful of mighty skyscrapers have fallen due to these pests. Their meat is a highly-sought delicacy.
Giant squids are as infamous as they are lethal. The Deluge, for unknown reasons, has given these cephalopods an insatiable hunger for human flesh. They can camouflage easily, and are very clever.
Harpies, avian beasts feared by mariners for centuries, are utterly repulsive creatures. They perch on the rooftops of buildings and swoop down at passing boats. Some say they can imitate human voices like a parrot, luring in sailors to their deaths. Males are cannibalized after a nest is made.[/tab]
[tab=Dock Towns and Shipwrecks]
With much of the city rendered uninhabitable, the people of the different boroughs often dwell in makeshift 'dock towns', made of recycled materials provided by scavengers. These settlements float haphazardly on the water but are rather sturdy. Boats can easily enter and exit at a moment's notice, making the towns a trading hotspot. Shipwrecks and airplanes are also converted into living spaces for the sake of defense.[/tab]
[tab=Application]
Code:
Character Name:
Appearance:
Age (16-30):
Class (you can choose two):
Affiliation:
Personality:
History (two paragraphs minimum):
Gear (must relate to your class choice):
Boat (feel free to include image or description):
Extra (optional):
[/tab][/tabs]
[fieldbox="Rules, green, solid, 10"]
1. I am the OP, and my word is law. The same goes for CO-OPs.
2. No god-modding of any kind.
3. This is a continuation of rule #2; your character cannot own a boat longer than 30 feet.
4. I will not tolerate harassment of other players OOC.
5. No one-liners in-character.
6. Please try to maintain proper grammar.
7. Keep any romantic content on a PG-13 basis.
8. This is a survival RP, your character
can
die.
9. Do not be afraid to offer suggestions.
10. Have fun![/fieldbox]
[fieldbox="Characters, purple, solid, 10"]
[tabs]
[tab=Emilia Davenport]WIP[/tab]
[/tabs]
[/fieldbox]​
Last edited: