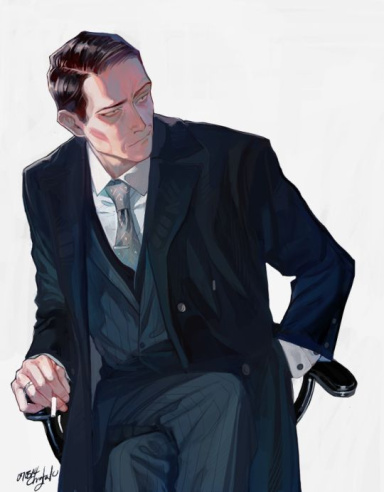 Deus Ex Machina
Original poster
OOC Link
"Do you remember the Deluge, Mr. Reynolds?"
"I try not to think about it, sir."
That was the most common answer Davison got when he asked his employees. It was almost comical, how he anticipated the words before they were spoken. The boss gave a weak smile, and turned around in his chair, looking out of the glass pane in his office. Trees and other flora sprouted from broken windows, walls were defiled with graffiti, rust and decay touched everything that remained. It was a warm, bright day throughout the necropolis. Even winters managed to be somewhat humid. Summers, however, were intolerable. The heat stuck to the body more tightly than skin.
Davison leaned back and thought. He remembered how the waves crashed into the streets and swept away untold thousands. He remembered the confusion and the fear. The military evacuated as many as they could inland, but one could only wonder if there was still land to retreat to. The Deluge was too fast to save everyone. Staying behind was the only rational choice. Every now and then some poor fool would try to sail west and become a hero. They were never heard from again, as most expected. The risk was simply too great, but in the city, life could continue.
"That's fair. Any updates from the front?"
"We've received very little communication. Your caravan is still en route to Clearwater," the place which Reynolds spoke of was a dock town in the NT zone, which was fairly close to the Coalition's borders and carried friendly relations with them, thus far. It was a bustling port of a few hundred residents that circulated goods throughout the Territory. Everyone knew better than to attack Clearwater lest they sabotage their own people. At least, that's what Davison believed. The mission of the caravan was top-secret; an old FBI dossier had been found in the ruins and was seized by Coalition forces.
There must have been something worthwhile on that dossier.​