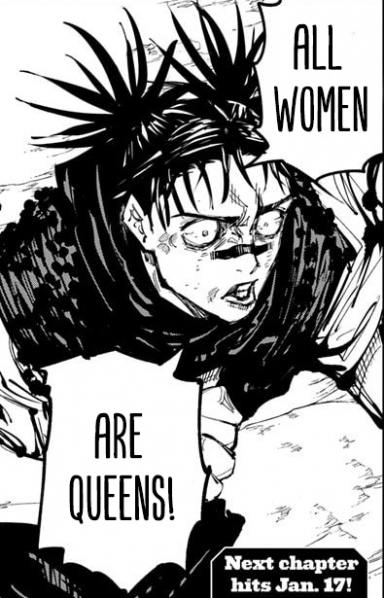 I Will Kill Yuji Itadori Myself
Original poster
Intro
"
The Golden Age, That's what the new generation of superheroes deem it. We just called it the 40's, The first boom of Superheroes(and Villains) appeared around that time. The boom was World wide but mostly in America, The cultural melting pot. The spike in superpowered individuals was sometime at the beginning of the world war 2. I remember hearing about the terrifying things that came to light once the fighting was over. The Nazi War Machines, Super Soldiers, Death Camps and other atrocities committed by the Axis forces. America its self isn't excluded from these atrocities sadly, Hiroshima and Nagasaki, A means to a end. It was a different time back then, No cellphones, internet or video games the kids seem to love so much. It was a simple time even with men that could fly and rip metal apart like card board with there bare hands. Now I won't lie to you, At that point in time in America had it's social problems, Racism, Sexism, Homophobia and more. Society wasn't so accepted back then, People were excepted to stay in there place. This was the Golden Age, The push that was needed to make a change."
_______________________________
​
CHARACTER SHEET

(Real or Realistic Art only.)

Name
(Full Name.)

Alias
(Superhero Name and nicknames.)

Age
(MM/DD/YYYY)

Gender

Race
(You may include Ethnicity as well.)

Sexuality

Personality
(1 Paragraph at least. Try to include strongly held views of your character.)

Interest

Power(s)
(Limited to 3 and Include if your powers are Magical, Technological or Biological.)

Skills


Equipment


History
(At least 2 Paragraphs and Include how you obtain your powers.)

Other
_______________________________​
City
Geld City is where this story will start from. This city is the most technologically advance city in America. Do not be surprised of seeing out of placed like AC, Colored TV and other such minor things like robots. Geld is a very affluent city shown throughout the city, With that said Geld of course has it's slums. The Slums can range to Poor, broke down and completely horrendous as if these people never left the depression. This city has many farms and small town on route to it. This city is located east coast of America and has it's own bay with boat from all around the world docked in it. Geld is located in NC, North Carolina.
_______________________________
Rules:
1. Don't be a jerk, Just at least try.
2. Decent grammar skills
3. No one-liners please or two,three or fours. All I ask is a paragraph if you're lazy.
4. You are limited to the number of character you can handle.
5. 5.Be prepared for topics such as Racism, Segregation, Sexism and Homophobia and other related topics of discrimination.
6. I am
God
GM and can add rules and change them as I please.
7. Have fun, We're Superheroes!
_______________________________
The Setting
07/01/1948 on a Wednesday​

HEROS​
Veronica Fox, 30 yo. (Vixen) - Illusions, Superhuman Senses/Reflexes.
Earl Maxson, 17 yo. (Sonorous) - Sound Control.
Ivy Little, 28 yo. (Alley Cat) - Shadow Camouflage & Manipulation.
Harry Himura, 30 yo. (The Setting Sun) - Our Friendly Neighborhood Ninja Samurai Batman.
CarnelIan Douglass, 20 yo. (Black Flag) - Magic/Technology Abilities.
Emilie Sabra Jameson, 16 yo. (Tarot) - Cartokinesis, Cartomancy.
Witticism "Wit" Tenant (Gone Girl) - Luck, Ice generation/Temperature control, Intimidation.
Scott Stone "Lucas Well" (Aeros) - Flight, Enhance Reflexes.
VILLAIN​
Adalberto Serpico, 29 yo. (Poison Prince) - Poison Body, Breath, Immunity.
Sadie Rosemary, 23 yo. (Fire Ice) - Fire Manipulation/Resistance, Telepath.
WILDCARDS/Antivillians/Antihero​
Nathaniel Stone, 20 yo. (Siphon) - Power Absorption, Flight.
Thomas Frey, 24 yo. (The Chameleon) - Atom Control, Invisibility, Stealth.
Holly Mason, 20 yo. (The Silver Dragon) - Siren/Mermaid: Sonar Skills, Water Manipulation, Xenolinquist.
Elaine Michaelis, 22 yo. (Switchblade) - Energy Blast, Phasing, Technopathy.
Leone Kyvak, 32 yo. (Kot) - Aggression, Feline Adaptation & Skills.
Dashiell Vincent, 21 yo. (Silver Witch) - Telekinesis, Lucid Manipulation, Energy Burst.
​
​
Last edited: