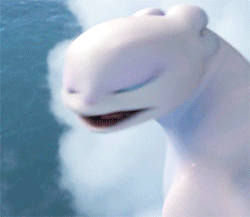 The Light Fury
Original poster
FOLKLORE MEMBER
Invitation Status
Posting Speed

Speed of Light
Multiple posts per day
1-3 posts per day
Writing Levels

Adept
Advanced
Adaptable
Preferred Character Gender

Female
Genres

Any. I have no favorites.
Name:
Elsa Patronia
Age:
21
Power:
Because of the curse she can control the ice and snow.
Bio:
She used to actually be a very fun loving and caring girl. Growing up she was kind and trusted everyone. That was the problem. When she grew older, she fell in love with a prince who she had planned on marrying. They had gotten very close and on the day of their wedding, she went to go see him, too excited to wait until the wedding to see him that day, and when she walked into his room, found him with another woman. Broken-hearted and betrayed, she left, and called the wedding off. But she couldn't help but feel more hurt and hurt until it was completely unbearable. Desperate she went to a witch that was living in the city and asked her to get rid of the hurt. Unfortunately the prince, wanting revenge on the princess for refusing to marry him after she caught him, had paid the witch off and in turn instead of getting rid of the hurt and making the princess happy, she placed a curse on her which made it so that if she felt any emotion too strongly she would freeze everything around her. So, the princess had to quickly throw away all her emotions and become cold toward everything or risk hurting people. But, as time went on, and she became Queen, that coldness turned her into a horrible person she never wanted to be and that her people feared. Now she rules with a cold heart and freezes anyone who gets in her way.
Other:
Every once in a while, she'll sneak out and into the forest behind the castle, where she freely lets her emotions out without risk of completely freezing the whole castle and everyone in it.
​
"Enough!"
Elsa yelled, glaring down at the blabbering soldier in front of her. She was tired of hearing his excuses about why he couldn't get anything done, when clearly he wasn't even trying. He had been found many times sleeping on the job and off going to the pubs on duty. It had gotten on her last nerves and now she was sick of it. Her hand flew out and before the solider even get a chance to beg for mercy, he was a frozen statue in front of her.
With a 'hmpf' she turned on her heel and without giving a single glance back, she waved at one of the servants with one hand,
"Take that to the court yard with the others."
The servant looked at her wide eyes and stammered, "B-but, your majesty, there isn't room left in the court--"
The Queen turned to the man sharply,
"Then find some where to put it! I don't want to see it again!"
With that, the girl stalked down the hallways, heading toward her room in the tower. She couldn't stand to be around people for too long. Being around people more meant more people would become frozen statues. Just like...Anna...
Oh, Anna. How could she have let such a thing happen? How had she allowed herself to loose control like that? Now her sister was dead, because of her. Looking down at her hands on her balcony railing, her normally emotionless and cold eyes grew sad and closed tightly to fight the emotions she knew she could possibly let loose. Her hands clutched the railing tighter and ice began to slowly spread over her balcony against her will. She opened her eyes and slammed her fists down on the railing, the ice shattering. She as she stood there, white hair hanging her face, and braid blowing in the wind and snow that had begun to blow in reaction to her powers.
What did it matter? Her sister was dead. Oh well. Nothing she could do about that. She just had to get over it and move on. She had a kingdom to run. Kingdoms to take over. She couldn't let her mind wander to things of the past and allow herself to feel anger for herself spread through her like it was doing now. Perhaps to get her mind off of things she needed more people to freeze. Yes. That would take care of her anger very quickly. Turning and heading off of the balcony, she had begun to head toward the parlor when on the stairs, one of her servants stopped her,
"Your highness, the army caught a prisoner on the battlefield. They are bringing him in as we speak."
"What did I tell you? The enemy is to be killed on sight in battle, take no prisoners. Just kill whoever it is and leave it at that."
She commanded, brushing it off, but stopped in place at what the messenger said next.
"It is the prince of Verrenia, my Queen."
Elsa slowly turned to look at the messenger, taking in the news. She paused, thinking it over for a moment. The prince of Verrenia. A long time friend indeed. That is, before she had attained these retched powers and he had joined the rebellion against her royal standing. What to do, what to do. She could just have him killed. That would be easier. But, even when she went to open her mouth to give the order, she found that, at least for the time being, she couldn't. Perhaps she would just wait until the right time then. Give it a little time, get some information out of him, and then kill him. Yes, that was why she couldn't give the order to kill him. She needed to find out about the rebellion was all.
And so, with that though in mind, the young queen gave the messenger one of her signature cold looks,
"If that is the case. Lock him in the dungeon. I'll deal with him soon."
​


.....

"She's angry!"

"Who is she going after this time?"

"Didn't you hear? They caught that prince."

"You meant that prince that used to come around here? Do you think she'll freeze him?"​
These hushed whispers would have annoyed Queen Elsa, and she maybe would have turned her wrath on those servants, but right now, she was focused on only the prince being locked down in her dungeons and at her mercy. Why is it, as she made her way down the stairs, she felt her heart beating so fast? The walls as she passed covered with ice and frost, fresh snow flurrying down and leaving a blanket of white on the tiled floors. She went down the stairs to the very bottom of the cold corridor, where the door to the dungeon was. Brushing a strand of white hair back from her face, she told herself to stop this silliness. He wasn't her friend anymore. No, he was the enemy. The enemy that
had
to die sooner or later. After she got her information that is.
Placing a delicate hand on the handle she pulled the door open. There behind bars, was the prince. The cold look ever plastered on her pale white face, ice blue eyes on him, she stepped forward, ice slowly creeping up the walls in the already freezing room,
"Well, well, well, look how far the great have fallen. To find yourself in my clutches, your highness."
Stepping up to the bars she looked down at him,
"This is the perfect time to get some information out of you, dear prince. Of course, after words I can't keep you around. It would be silly of my to keep an enemy of war alive you know. I hope you understand."
She gave a nonchalant wave of her hand, as if she were talking about the weather, rather than his death,
"But, I want it to be a unique death. Just freezing you would not only be too much of blessing for you, but no fun for me. So, what do you suggest we do with you, hmm?"
​
Last edited: