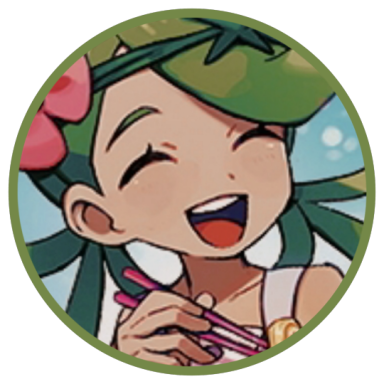 ~I'm drinking coffee on a trampoline~
Original poster
MYTHICAL MEMBER
Posting Speed

Multiple posts per day
1-3 posts per day
One post per day
Online Availability

3pm - 1am (GMT / BST)
Writing Levels

Beginner
Elementary
Intermediate
Adept
Adaptable
Preferred Character Gender

Male
Female
Nonbinary
Transgender
No Preferences
Genres

Monsters, supernatural, fantasy, romance, criminality, slice-of-life (modern or set in past, usually with some twists)
Despite the day being Monday, marking what would be a normal school day for the children in Saewen (there was only two schools - one of those under twelve, and one for those aged twelve to eighteen), it was hardly that simple in the Rose household. While knowing her two youngest children needed the education, with all her other offspring already having had private tutoring and the best education when in their native land. They had the fortune of being raised in the castle, as proper royalty, but the same luxury couldn't be said for Folie and Cobie. They had been beaten by their father, ultimately leaving Florentina no option but to take a leave.

She didn't want to have to leave around humans. The thought repulsed her, in truth, and it didn't come without its risks. Every month when she and the nine children had to alternate their forms, there was always the undercurrent of worry that they would be found. So far, after so many years living as normal civilians of Saewen, they had the luck of being undetected, seen as just a normal family, but Florentina didn't necessarily let her guard down. Any day now, their long running luck could quickly run out.

And there was a risk that sending her youngest to school could just backfire. She didn't want any of her children mixing with humans, but it was hardly realistic to expect any of them to go without mingling among them. All her other children had jobs to provide income, and as long as they didn't make friends and didn't find relationships, she had to accept them working among them. They were among the major rules of the household: no friendships with humans, no relationships with humans (both purely out of disgust for the kind) and definitely no losing control of tempers and letting their real forms show. Because she realised that the twins needed their education, despite it not being as brilliant as her other children had had, she did have no choice but to let them start the new school year on that morning, calmly standing by the wardrobe to pick out their clothes. They were both sixteen, but she proceeded to treat them like they were still children - they were her babies; her youngest, and being a maternal species, she didn't want to let go of them. Heck, all her children lived with her still, though that was mostly because she wanted to ensure their safety from humans, and potentially from their father and the wyverns who were bound to have believed the King's lies. Of course, having the family all live in one small, four bedroomed house was difficult - but she made it work. She took the smallest room for herself, making that sacrifice. It was hardly the grand master bedroom she had had as Queen, but here, in Saewen, she was no different than her next door neighbour. The two eldest, Sebastian and Malakai, shared a bedroom with the flirt of the family, Damon; Cordelia and Fleur had wanted to do the obvious thing and share with their younger sister, but after kicking up a fuss, it was decided that Adonis would reluctantly share with the two sisters, while Alyona shared with the twins. In truth, she got on far better with the twins than she did her sisters. All they wanted to do was chat about boys and what their perfect guy would be like - they had never really taken in that Alyona was a lesbian, and it infuriated her to have to constantly grumble that to them when she was asked about her 'dream guy'.

"I... don't want to go to school again. They're all horrible." Cobie groaned from bed, currently sharing his twin's. He did have his own bed, the top bunk of the bunkbeds, but frequently he clambered down and simply shared with his brother. Sixteen or not, he didn't see a thing wrong with cuddling with him - their closeness was a factor that contributed to their teases at school. "And honestly, I'm tired. I... I feel sick too, right Folie? We don't feel good, Mom."

"Mm, I'd love to keep you off, but we'll get in trouble if you don't go in." Florentina murmured absently in reply, setting out the sets of clothes for them both, casting a fleeting glance at her youngest daughter who was currently in her double bed and snoring contently - while all the others worked, all she really seemed to do was laze around in bed all day. "Get dressed, okay? I'm sure you'll both have fun if you stick together. You don't need friends."​
Last edited by a moderator: