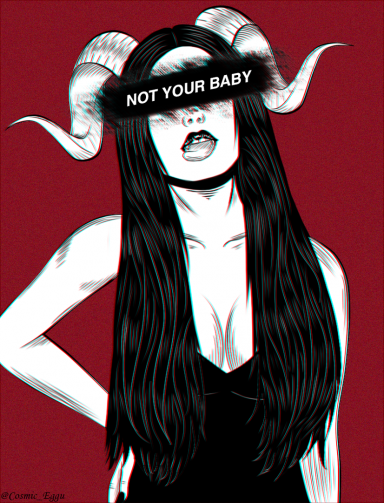 ~ Dante's Michevious Kitsune ~ Forever His <3
Original poster
Invitation Status

, , ,
Posting Speed

Multiple posts per day, 1-3 posts per day, One post per day, 1-3 posts per week, One post per week
Writing Levels

Give-No-Fucks, Beginner, Intermediate, Adept, Advanced, Prestige, Adaptable
Preferred Character Gender

Male, Female
Genres

Romance , Heated , Modern , Historical , Fantasy , Fandom , Flexible to any kinds

We all sat by the fire. The stars in the sky couldn't have shined any brighter. The sand had never felt softer on the reef where we'd always go, where parties upon parties had been thrown by if not us then some other students we all knew in some fashion. But not that night. That night we didn't tell anyone anything, and we didn't RSVP to some raging graduation party party that we knew would eventually get shut down anyways. Instead we went there, just us, The Familia. Drinking beers (at least they were), just sitting while staring at the well-lit sky. All of our school and personal related problems were dead for those few hours. Of course there was the inevitable singing of obnoxious songs, stripping down and diving in the water, and that one last toast to our journeys before we'd become adults. It is still as clear as yesterday when one certain person jumped up atop one of the driftwood logs with a beer in hand as he called out to them all in a drunken tone." My Familia! I say that before we all head off into this big ass world that we leave are mark , Ay?" All bounced up with a grin on their faces as they cheered followed by that of all the boys in unison. At that moment , they ran through the sand as it flew up each and every way as they made a dead bee line towards the old Walton Bridge.. In that instant they all slid down where a few began to toss all a can of spray paint. In that moment they called out as they sprayed in a lyrical song." We're on top of the world...Yeah!" Laughter and smiles filled that night followed by mingled sadness and unsaid feelings that one day would have to come to the light.
This is about life. The plot IS life. Whatever and whoever may happen. A true romance at heart, this will focus on a group of friends that know each other in one way or another. Maybe it was high school, maybe it's through relatives, maybe it was just by some spontaneous stroke of chance, but these individuals have formed the group known as "The Familia". Some of these friends have dated, some of them have hooked up, and some of them have done nothing more but slept over on the couch after a long day, but they are like a family, and they've all been there for each other through thick and thin. That was until they all split ways after high school graduation. Some went to college, others got a job, some just stayed more of the same. But they will be reunited by fate and the stars will align for them to revamp The Familia, as it's been a five years since they've all been together at the same time.
It's been Five Years since they've seen each other. Distance and time separating them from what they knew. California was a big place, and fate brought them together to Eastbay Senior High School. They talked, became best friends, and then became more. They became each other's everything. They did everything together, they made waves, becoming that "it" group in high school and forming a love that was only reserved for fairy tales. The whole group of people known as "The Familia", they were all close. But then the real world hit, as they went their separate ways and adapted and got use to the other side of things. But for the star-crossed individuals, it was everything that changed the most for them. Now all these years have passed, and the 305 is back for the taking of summer. A lot is in store, a lot is to be explored. What will become of it?? Only destiny will tell as they are drawn back home to the shores where it all began.

​
​