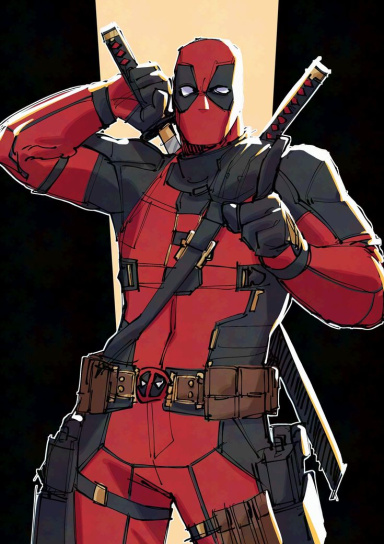 Cult of Personality
Original poster
Roleplay Invitations

Group Roleplays, One on One Roleplays
Posting Speed

Speed of Light, Several Posts a Day
Writing Levels

Advanced
Genders You Prefer Playing

Male, Female
Playing Style- Passive or Aggressive

Aggressive as fuck.
Favorite Genres

Sci-fi, modern, horror, a bit of dark romance stories.
Genre You DON'T Like

Fantasy, I don't hate it, I just don't focus on it a lot.

"Well that went bad, didn't it?"

"What exactly happened?"

"It wasn't the planet. The sun started expanding at an impossible rate, like it was reaching its final stages before death. I can imagine it had to do with those waves we witnessed on the planet."

"What caused them?"

"Unknown. I believe it might've been an after-effect of all the tampering we've been doing. We did leave its borders wide open for hell to invade, and we left it open for quite a while, it was only a matter of time before the universe couldn't handle the pressure. It wasn't just the planet effected by them, they went all across the universe, and the source was that planet. The wave probably started destabilizing the stars, making them go into overdrive with their growth until the universe imploded on itself."

"How many of the prisoners are accounted for?"

"Seven in total, the other prisoners are presumed escaped with the doctor, which I might add, was probably the most unintentionally smartest thing we've ever done. We saved the most important people by having the doctor do it for us, now we just need to find him."

"Where are they being held?"

"The seven are on my personal base, I'm conducting physical tests on them to see if the wave affected their biology, or abilities in any way."

"This is only temporary. If any of the prisoners around found to be tampered with--"

"The prisoners are some of the most fascinating thing we have currently. My observations are only for scientific reasons, they're in no way being messed with mentally or physically."

"I hardly believe that."

"The data collected so far should be useful though, so while you can bitch all you want, we'll be having some new units tested out by the end of the day. And thanks to your truly."

"We still have the others to worry about. They know too much."

"And I have a plan for that. You won't like it, however."

".......... I'll humor you for the moment."

=====================================================================================================

Bright lights. Once again, so blinding it hurt the eyes. But it was neon green this time. It was white. The muscles were lazy, and everything felt oddly sore, like you've been in bed all day, not moving a muscle, then once you do, they try working again. Yet they weren't in bed. Felt like bed, but it was too cold for that. They didn't have a blanket, and their clothing was white like a hospital patient gown, with a plain T-shirt and pants. What they were laying in were tubes, cryogenic tubes to be exact. And someone opened up theirs. The tube slowly moved upwards, getting to a 90 degree angle and caused those within their own tube to fall out. The floor was metal, and within the room were monitors, pictures of their bodies, syringes, needles, various medical tools, and strangely enough skin lotion.

They had no scars on their bodies, or anything recent. And there were no signs of a person using their body in any way. Though their left eye hurt massively, keeping it opened was like someone shot it. Even a bit of blood dripped down their cheek. When checking their reflection, their eye was bleeding from the iris. The last memory they all had was the world ending, with everyone separated by that strange vision of a beach. Yet, after that, no memory. They were in their own little rooms, bleeding from the eye, and suddenly their door opened. And they could go out into the empty white hallway.

Those taken were Alken de la Vaettir, Gaeira Indiana, Marcus Blackwood, Kingpin-22, Mitsuru Kirijo, Alicia Aeverlin, and Connor. When they went into the halls, they would meet with each other again.​