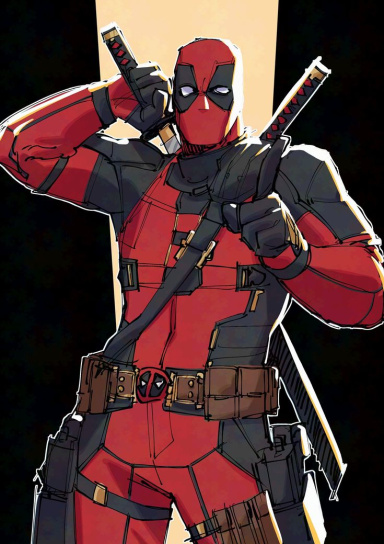 Cult of Personality
Original poster
FOLKLORE MEMBER
Invitation Status
Posting Speed

Speed of Light
Multiple posts per day
Writing Levels

Advanced
Preferred Character Gender

Male
Female
Genres

Sci-fi, modern, horror, a bit of dark romance stories.
THE STORY SO FAR:
​
Various heroes from across the multiverse were kidnapped. In a flash of bright light, they were taken from their homes and brought to a station floating in the deep reaches of space, just along the edges of whatever galaxy they had been brought to. The station was run by an AI system, collecting not only dozens of 'scattered,' but weapons and items of importance, all held here for reasons unknown.
Yet, the station was infiltrated by another band of heroes, ones that knew of the AI and its meddling of universes. Yet, their memories of how and why they found out were... hazy, at best. Like something had blocked out their memories, like a mental scar. Still, with a combination of force from both them and the rescued heroes, along with a good amount of luck that they even survived in one piece, they took the station and made their escape with it before reinforcements arrived. But questions still remain:
What happened to the invading hero team? Why are their memories of how they teamed together scrambled? How did they find out about the AI? What is the AI? Why is it doing this? And how does it have the ability to travel between world? Most importantly, WHAT is it doing to these worlds?
For now, while they try to understand the station's systems, along with how to use it to travel safely between universes, everyone takes the time to explore the station and discover its secrets, and make it their new home for the time being.
------------------------------------------------------------------------
STARRING:
Alec Duggan
--
@Wade Von Doom
Oliver
--
@BazusoTheGrey
Idan Graves
--
@FACELESSFACESFECKINGFLYING
Anri
--
@Girania the Knightess
Agatha Brandt
--
@Valkan
Van
--
@noob13241
Ryder -
@The Wanderer
Voláre
--
@LenxKaitoYaoi
Arthur Drake
--
@Birdsie
Fives Hargreeves
--
@SorryTM
FEATURING:
The Fugitive Doctor
--
@Epiphany
---------------------------------------------------------------------------------------------------
STATION COMMAND DECK
​
It was the best thing to call it in Alec's mind. The lay out of the station itself was a bizarrity to understand, as all decks below this one could be changed, reconfigured, and even moved if they wanted to from this place, and trying to understand how to properly manage this strange 'ant-farm' layout boggled the mind unless you were a super-computer. Or, just too clever for your own good.
It also had, what could best be described, as a 'multiverse map.' The orb in the center of the massive console could morph into whatever shape it needed to be to calculate the correct and fastest route to take between worlds, realms, clusters, star systems or galaxies, as well show an overview of the universe itself, or whatever planet the station could orbit.
This wasn't to mention the view above it, protecting the exterior of the space around the station itself to give the user a view of what it looked outside. Alec figured this must be the 'bridge' section of this place.
But there was one prevalent issue weighing on Alec's mind before they could continue on their journey for the mysterious AI and venture through the multiverse itself. That being supplies.
This place had none. There were some medics and healers, sure, but not enough food to feed them all, nor proper medical supplies should healers not be available. This didn't even count ammunition for their weaponry, or things like beds for their new living conditions. There was a garden, sure, but it was filled with magical plants and god knows what kinds of spirits. They hadn't ventured far enough into the place to discover if it was safe enough to use for harvesting crops from.
They needed stuff now. Thankfully, however water worked in this place, it seemed safe enough to drink and use to wash with, so they had some time to come up with a plan. And Alec just about had one thought through by the time he pinged people through the comms.
'ANY AVAILABLE HANDS WHO WISH TO VOLUNTEER FOR PLANETARY SCOUTING, MEET ME UP IN THE COMMAND DECK. TOP FLOOR, TAKE AN ELEVATOR... IF YOU CAN FIND ONE -- ALEC'
He figured some of the lads on the station would love a chance to explore a new world and get out of this place for some proper fresh air. See the sights of multiverse exploration.
Last edited: