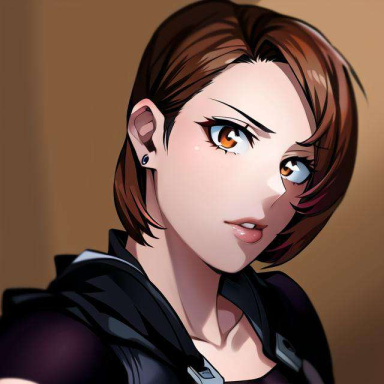 Roleplay Invitations

Group Roleplays, One on One Roleplays, Private Convo Roleplays
Posting Speed

One Post a Day, A Few Posts a Week
Writing Levels

Adept, Advanced
Genders You Prefer Playing

Female, Futanari, Androgynous
Playing Style- Passive or Aggressive

I'm fine going either way. Depends entirely on the specific RP scenario however.
Favorite Genres

Horror and Fantasy are my bread and butter. Mecha/Military is a favorite snack of mine.
Genre You DON'T Like

Steampunk.

Hm. Wonder what's the deal with that kid?
Meg thinks glancing out the open door at the kid who bets on her.
"Vile demon!" one of the local militia yells at Meg brandishing a scimitar.
"Why thank you, I try." Meg retorts.
The three men charge at Meg with swords out bellowing their war cries. Meg throws her Angel Blade at the man in the center getting him right in the neck, silencing him; Meg brings it back to her hand in time to deflect the next man's sword; this one she grabs by the top of his head and with one hard fast twist, snaps his neck. Both bodies fall to the floor. The third stands frozen with sword up, practically shaking trying not to look at the newest additions to this pile.
"You scared?" Meg asks.
The man offers no reply. Only keeps shaking, unsure what to do.
"I'll give you this chance." Meg nods at the door. "Run for it. You got until the count of five." She raises her empty right hand and prepares to snap her fingers. "And...go." She snaps.
The last would-be defender drops his sword and makes a run for the door.
"Five."
The Angel Blade flies through the air and sinks into the back of his head; the now dead man falls forward across the threshold. Meg calls the blade back to her hand, whips the blood off it onto the floor.
"How about you?" Meg sits back on the altar. "You want a piece of me, or are you one of those sadists who just wants to watch me work until someone with real pull comes along?"
Wiggin