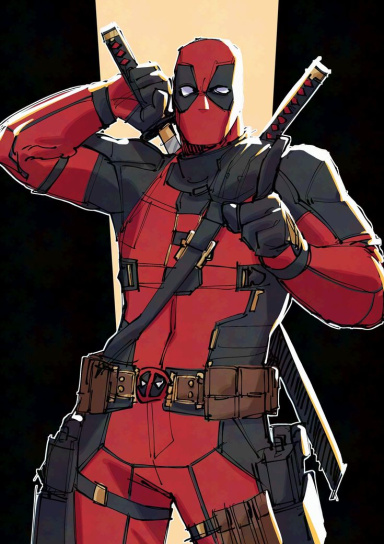 Cult of Personality
Original poster
Roleplay Invitations

Group Roleplays, One on One Roleplays
Posting Speed

Speed of Light, Several Posts a Day
Writing Levels

Advanced
Genders You Prefer Playing

Male, Female
Playing Style- Passive or Aggressive

Aggressive as fuck.
Favorite Genres

Sci-fi, modern, horror, a bit of dark romance stories.
Genre You DON'T Like

Fantasy, I don't hate it, I just don't focus on it a lot.

So the multiverse is opening itself up. Metaphorical roads are being paved by the forces who open up the borders, and with it, all kinds of life flux from one world to another. While some say this is absolute anarchy and chaos, others would say it's opportunity knocking on the door.

And indeed there is opportunity for those who wish to seize the moment and grab whatever they came from it. Whether it be world domination, the richest of billions, or simple revenge, those who understand how to manipulate these strange occurrences of universe teleporting for their own sake can carve out a place in history for themselves.

And indeed, this is one of those stories. Those of the morally grey and dark now join in what can only be described as the tree of sins, such as greed, wrath, pride and envy is now bearing its fruits for those who wish to pluck it. And if they're smart enough,

they'll find themselves the masters of the multiverse.

Love live the villain.

-----------------------------------------------------------------------------------------------------------------------------------
While good men play in the remains of what used to be civilization, fighting of demons and crazed survivors of the apocalypse, with a city on fire, and at any moment, a goddamn zombie could some out of nowhere, bite you, and make you a zombie yourself, the villains who are getting wrapped up in all this chaos.... Well, they got a pretty neat deal. Those who were teleported away from their original world were brought to a massive city, with sky scrapers, planes flying about, hundreds of people walking about, shops filled to the brim with items, hell they were next to a large lake with a beach you'd find in California. Beyond it though was a desert, a Sahara is there ever was one. Nothing but sand and rocks for miles and miles. It was if they had been transported to Dubai. But, there were some odd things about it. Everything seemed too clean to look at.
Had a sanitized feel to it. The cars seemed twenty years ahead of the time, the buildings were oddly symmetrical, the architecture too formal. Wherever they were, it didn't seem like their world, depending on their origin of course. Either way, they had an open sandbox now, and those who witnessed them arrived were focused as to how the hell that happened. Where they appear doesn't matter, what matters now is the decisions they make. Eyes are on them, from forces who've arrived in this world earlier than them. And plans are in the works to bring them into the faction.
The world is their playground. The universe is to be conquered soon enough.
----------------------------------------------------------------------------------
You may join either faction, or perhaps even go at it alone, the choice is all up to you. But do remember,
Long Live the Villain.
​