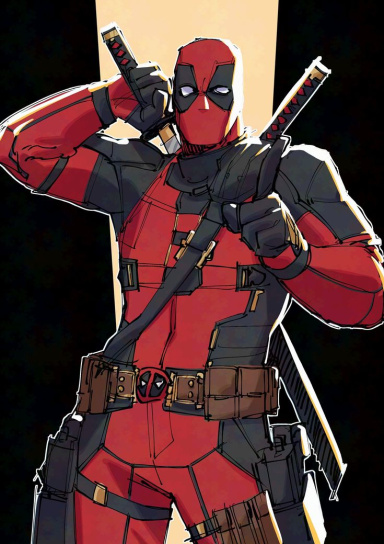 Cult of Personality
Original poster
The Force yields interesting results from Solaire. All sunshine both literally and figuratively with no hint of deception. Yet, he was also dead, far as the Force was concerned; she could feel there was something besides it giving life to Solaire. Markha has to smile; for both The Force working for her, and the man's upbeat personality coming through.

The woman was a different story altogether. This one was aggressive, confident. Just like she had sensed from all of the older Clone Troopers, the combat-hardened bounty hunters she had met in a cantina.

The giant identified as Layyel was also different. She felt an abundance of curiosity and no malice. Simple and refreshing. Markha was distracted enough to not realize his curiosity was focused on her lightsaber, and she pulled the weapon back too late to prevent Layyel from touching it. Luckily, the giant was not angered by what amounted to a hot papercut.

"You are quite odd, Solaire, but I sense none of you are an enemy. My name is Markha." She deactivates her lightsaber and drops it into an inner pocket of her jacket. "You can lower your weapon." She says to Kassandra making a downward motion with her left hand at the fierce woman. "I don't fight unless provoked. So, please do not provoke me, and I will not provoke you. You all have me at a big disadvantage anyway." She says looking up at Layyel.

Wade Von Doom

BazusoTheGrey

Jenhal
"I promise you no harm from any of us. Our goal is a shared one: Finding our way back home." Solaire explained. "We are on a search for one called 'The Doctor.' We were given directions to a large building East of here where we could find him, and told a great danger of many worlds is coming. We believe this 'doctor' may have the answers we seek from this message." As he spoke, shadows overhead passed by the group. Looking up, the creatures were like miniature dragons. Solaire watched them fly off, though noticed far off of large dust clouds and usual shapes along the streets. Something was approaching them. Something large. And they had to leave now.
"Come. We must continue moving." Solaire urged them, sheathing his sword. "Do join us, Markha. I believe fate brought us together for a reason." He calmly stated, before leading the group further onward.
---------------------------------------------------------------------------------------------------------------------

An hour later
​
Solaire's group had arrived.
"What an odd building." Solaire stated to his group as they walked along the pathway. The statue had fallen off onto the ground, leaving cracks on the pavement from where it landed, while grass and weeds grew through the small spaces between each brick that made the walkway. While it still stood, the building's windows were most broken, and the color was faded by time with no one to keep care of it. Solaire had never seen such a building before, as it looked like a castle by its side, yet it lacked any protections and its curvature was of alien design to his mind. Why would you make a building like this? Not even the old city of Londor would have such strange architecture.
He expected archors to start firing at him from all those windows, but from how close they were, if there was someone up there, they had a clear shot and didn't take it yet. Though to be safe, Solaire kept his shield out in front of his body, his helmet could take a blow from an arrow. If they were to fire one at least. Slowly, he made his way up the stairs to where the front doors were. Not a soul to be seen just yet. He unsheathed his sword and approached the door, ready for any oncoming attack, and as he was about to take a step into the building, a gunshot went off. Solaire quickly turned around to face where the loud bang came from, only to find an old cowboy with his revolver pointed to the sky; barrel smoking from the bullet that flew out its chamber.
"You best turn 'round slowly before I put a hole in that tin head of yours." Arthur told him calmly, as the MacManus brothers, holding rifles, kept aim at Kassandra, Layyel and Markha. Before they could act, Solaire signaled them to keep their weapons holstered.
"Hello!" Solaire said with that same old cheery voice. "May I assume that you are here because of the flash of light?"
"That'd be correct." Arthur calmly told them.
"Then perhaps you were brought here to this strange building by that heavenly voice of the woman?" Solaire questioned.
"Yeah, it told us a force for good could be forged here, or some other mystical sounding nonsense. Figured it'd be a trap." Arthur pointed out.
"And you would be correct in assuming so. But, you have us at the disadvantage by the size of your group, and us lacking in the weapons you posses."
"Then why the hell you sound so delighted?" Arthur asked, because Solaire's cheer didn't go away even as they were held hostage.
"Because I am excited to find so many more from worlds beyond mine!" He explained, before breaking out into a gentle laugh like it was a joke. He couldn't help but find it amusing how diverse they all were. From gunslingers, to knights, to vigilantes. They were just a very odd collection of misfits. "I am Solaire of Astora, seeking answers I'm sure many of us wish to find."
"Huh... Arthur Morgan." He introduced himself. "We're also a little confused and would like some explanations." And consdering how friendly Solaire was being, perhaps he wasn't much of a threat. Him at least, the giant was a bit of a worry.
"Oh, don't worry about him." Solaire told Arthur and his group when pointing to Layyel. "He's a gentle soul, and a curious one as well."
"As long as he don't try using me for a tooth pick, I'll take your friendly word... but you best not give me a chance to regret that." Arthur told them, holstered his revolver. The brothers also stopped aiming at the four, with Connor speaking up first. "I'm Connor. This my brother, Murphy."
"Pleasure to meet the BFG." Murphy commented.
"BFG?" Solaire asked.
"Big Friendly Giant." He clarified. "Old children's book we read when we were wee lads."
Suddenly, a wild Deadpool appeared! He teleported right between Solaire and Arthur. "Wait!" Deadpool shouted out, hands held to both of them. "Don't fire! I know we're all confused and unsure of who's friendly and who isn't, but violence isn't the solution! If you could just look into your hearts, you would see some compassion and empathy in a world that is clearly lacking in such basic human emotions, and I KNOW YOU ALL CAN BE CHANGED FOR THE BETTER!" DP shouted like the world was going to change because of his speech, yet Arthur looked on completely confused.
"..... What the hell are you going ON ABOUT?!" Arthur shouted back. "We're not gonna fight, I just put my weapon away you moron!"
"Oh..... Oh, sorry, sorry, I was a little behind the group, and I completely missed the conversation, that's my bad..... I'm Wade, by the way, but called my Deadpool, that's my superhero name... well, anti-hero superhero name, wasn't meant to be one, but then Rob kinda got confused on my character and passed it down to Fabian Nicieza-- it's a whole thing." DP told Solaire, who also stood in complete confusion, before laughing even louder.
"What a character you are!" Solaire said, before giving DP a hug.
"Awww, thank you! See, not everyone finds my annoying!" Deadpool told Arthur as Solaire cradled him in his arms.
"Just most people." Arthur muttered under his breath. "So ya'll mind telling me if you have any clue who we're supposed to meet?"
"I'm not sure. The voice told me that there was a Doctor I must search for. I thought he would be here to explain our situation."
Of course, instead of a Doctor immediately showing up, they got a Scottish lad speaking up next. "You and me both, mate." Everyone turned around, weapons drawn to see who the unknown voice was.
"Weapons down!" Soap quickly told the group. "We're not here to hurt anyone." They wouldn't come out into the open if that was the case.
"Lemme guess." Arthur asked. "Flashing lights?"
Soap nodded. "Captain John MacTavish of the 141. This here's Roach," the man in the helmet, "Ghost," The one with the mask, "and Price." The cigar smoker, who took a puff and let the smoke gently blow out his mouth.
"We got here a few days ago." Price began to explain. "One minute, we're 14 miles out Petropavlovsk, next we're in a run down Moscow hotel with monsters on the streets."
"Yeah, we've been havin' issues with monsters too." Arthur said back.
"You're the first big group we've seen in this area." Ghost spoke next. "We've been using the hotel as a base of operations as we scout out the area and find supplies. We were gonna head for the city off in the distance once we had what we needed."
"None of you would happen to be a Doctor, would you?" Solaire saked.
"We have some medical experience, but none of us are medics." Soap answered.
"Then perhaps he isn't here?"
"Or maybe he'll show himself. But, I doubt we can wait, we got a wave of monsters coming our way, and the more time we spend here, the closer they get, and if I were you," meaning Soap and his merry band of soldiers, "I'd suggest you come with us, because the bigger the group, better chance we got against whatever else is in this.... The hell?" Some sort of sound was being made. It was coming from right between the Solaire and Arthur, where Deadpool was standing. Slowly, something began to phase into existence. A big, blue box.
"AH!" Wade screamed, jumping out of the way before the box materialized. Arthur looked on in shock, as the words 'Police Box' glowed. The doorway opened, and out popped a brain haired man with sideburns and a tasteful purple suit.
"Oh, hello!" The Doctor shouted out. "Sorry, didn't to cut in between you all, had a bit of a rough day." his suit was covered in dirt and was scratched up. "Giant lake monster tried crushing me with his arm, took a bit of a beating, but I've had worse. Got forcibly aged 900 years against my biology, and got turned into a Benjamin Button baby, the arthritis was having a field day. I'm the Doctor by the way!"
Arthur was once again stunned. ".... How.... did...." You'd think he wouldn't get astonished by things anymore. He got proven wrong.
"Oh, that! Yeah, TARDIS, travels through time and space, lands by materializing, so it just appears and disappears."
"A Doctor?" Solaire spoke up. "Are you 'The' Doctor?"
"Indeed I am." 10 said, moving around the TARDIS to see Solaire eye to eye. "Pleasure to meet you... ?"
"Solaire! Solaire of Astora, Warrior of Sunlight!" Solaire introduced himself."
"Love the enthusiasm in your voice, Solaire!" 10 said back with just as much enthusiasm.​