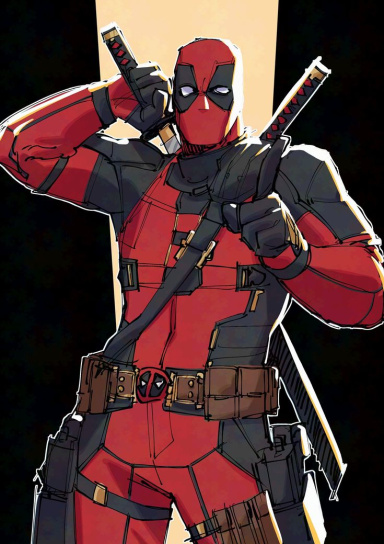 Cult of Personality
Original poster
In one second, you are in your home world, doing something of great importance, minding your own business, or relaxing in a place you find comfort in. Then, before you could blink, something flashed before your eyes. A bight neon green blinds you, like a camera flash suddenly went off in front of your eyes. Suddenly, your body feels like it's falling. Gravity pulls your left, right and center, spinning you all around as the ground beneath your feet disappear, as if you jumped out a plane, and now gravity was sending you back down to the ground below, with the wind and speed of your falling hitting your face.
As quickly as it began, your feet hit the ground as if you simply jumped only a few inches off it, or perhaps you landed another way, on your face, back, you did feel like you were falling from a great height, so maybe you feel nauseous from such an experience, if you've never fallen like that before. You'd only have a scuff or two on your body from the fall if you didn't land on your feet, no bruises or broken bones. You simply fell, with that lights blinding effect still wavering as your eyes adjust. However, the scenery has changed drastically. Cold wind is blowing at your face, already chilling your face. Snow lightly trickles down from the sky to the ground, with clouds blocking the sky, no way of telling the time of day. Around you are broken down cars and ruined buildings, decades old, with holes around the ground from explosions by artillery strikes. Old skeleton bones rest under the snow, some human, others not.
Ruins of what once was civilization. Now barren and lifeless. There is however a glimmer of hope, as beyond the crumbling buildings lie bright lights, those coming from buildings just like these skyscrapers. Perhaps beyond where you stand now, there is still some part of this city still standing from whatever happened here.
(For new characters joining in. For old characters, see below.)
--------------------------------------------------------------------------------------------------------------------------------
After running through ten blocks of ruined, abandoned and collapsed buildings, the cowboy and strange man in red and black finally stopped. They were out of breath and completely drenched in sweat. They stopped in an old clothing store called 'Macy's.'
"Alright... Think we lost 'em."
The cowboy said.
"And we lost three, four pounds with that run!"
DP informed them, giving a thumbs up.
"...Yeah."
All the cowboy could say.
"I'm Arthur. That's Wade."
"Call me Deadpool."
"And trust us. You ain't wanna involve yourselves with that lot. Been killin' folk who arrive here, taking whatever stuff they got on them."
He opened his scachel to pull out a cantina of water. He took a swig, then offered it to anyone else that needed a drink.
"Been tracking them as they make their way towards the lights off in the distance."
"Guy with the green skirt's from my world. Never really had a long conversation with the guy, but I get the gist of him easily."
DP explained.
"So! Fun explanation: You're all in another universe!"
He tried to make it sound really upbeat, like that was a good thing.
"That green flash of light managed to teleport you from your home world, all the way to this one, which we have no clue for why, how, or who did this. All we know is that this is a normal earth, completely infested by monsters, civilization is nearly dead, and we're being hunted by an army of elite soldiers trained to kill us 'scattered.' Which is a word they use to describe people from other universes that end up here. Now, I realize that's a lot of take in and absorb, and you probably have a lot of questions you still need answers for, some of which me and Arthur can't answer, because we don't know those answers. But, I have something to compensate for that..."
Deadpool reached behind and somehow pulled out several bottles of whiskey.
"Alchohol!"
Arthur grabbed a bottle forcefully out of his hands.
"What'd I tell you about going through my satchel?!"
Deadpool liked looking inside the cowboy's satchel.​