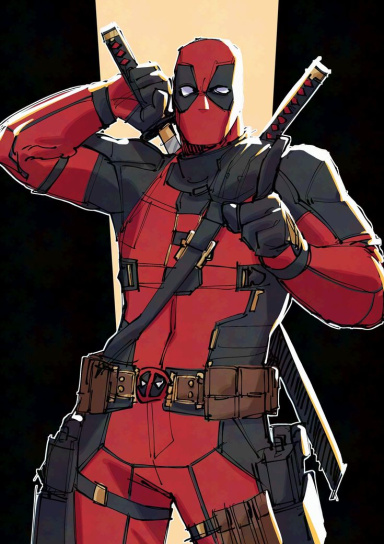 Cult of Personality
Original poster
Roleplay Invitations

Group Roleplays, One on One Roleplays
Posting Speed

Speed of Light, Several Posts a Day
Writing Levels

Advanced
Genders You Prefer Playing

Male, Female
Playing Style- Passive or Aggressive

Aggressive as fuck.
Favorite Genres

Sci-fi, modern, horror, a bit of dark romance stories.
Genre You DON'T Like

Fantasy, I don't hate it, I just don't focus on it a lot.

'Because I could not stop for Death
He kindly stopped for me
The Carriage held but just Ourselves
And Immortality.

We slowly drove – He knew no haste
And I had put away
My labor and my leisure too,
For His Civility

We passed the School, where Children strove
At Recess – in the Ring
We passed the Fields of Gazing Grain
We passed the Setting Sun

Or rather – He passed Us
The Dews drew quivering and Chill
For only Gossamer, my Gown
My Tippet – only Tulle

We paused before a House that seemed
A Swelling of the Ground
The Roof was scarcely visible
The Cornice – in the Ground

Since then – 'tis Centuries – and yet
Feels shorter than the Day
I first surmised the Horses' Heads
Were toward Eternity'
~
Emily Dickinson​
=====================================================================
The police box had shaken and stirred as the group managed to esacpe by the skin of their teeth from an entire universe being killed off in such gory fashion. Thankfully though, it seemed that, besides for from minor bruising, they made it out in one peace. Arthur would slowly regain his senses, waking up from being knocked out cold by the massive jump the TARDIS went through. Everyone was just about waking up around the floor, also knocked out by the jump the box made through time and space. Well, except for the man in the nice purple suit, he was checking with his monitors, panels and switches on the center console. Arthur groaned as he tried standing up, feeling sick as if he had just woken up from a heavy night of drinking. Or a dizzy roller-coaster ride, if some were under the age and never touched a drop of liquor in their lives.
"Wha' the hell happened?"
Arthur asked, one he finally stood up.

"TARDIS' systems blew out. Had to use all the power this ship could generate to overdrive the time vortex to make a rift big enough to send us through, that's how we managed to escape."
"....... What?"
"........ Are you a cowboy?"
The man asked, looking Arthur's outfit up and down with a confused expression.
"Uh.... Yeah?"
More of a bandit and outlaw, but best not to mention that.
"What's a cowboy from, I'm guessing the late 19th century, doing in post-apocalyptic early 21st century earth?"
"Um.... I don't know?"
Arthur shrugged, barely understanding what this strange man was saying.
Quickly the man pulled out a small device from his pocket, scanning Arthur up and down with it, while it made a strange noise. When he pulled it back and looked it over, the man's confused look got even more confused.
"Not a robot or alien, definitely human, no genetic altering.... Did you by any chance be pulled through a wormhole that broke through the boundaries between universes? Ripping through the laws of physics, passing through the void between universes, might've looked like a flash of green light that seemed unnaturally green-ish?"
Arthur waved up his hands.
"Look, mister, I barely understood most of those words comin' our your mouth, outside the green light stuff, so you're askin' the wrong person this."
The man looked ever curious, as while Arthur didn't understand, he did admit to seeing the green light. But why him? The man rose his arm out to shake Arthur's.
"I'm The Doctor. You?"
Arthur shook back, ever confused. Maybe more than the doctor.
"Arthur Morgan..... Where are we exactly?"
He asked, looking around the TARDIS.
"My TARDIS: Time And Relative Dimension In Space. Basically a ship that can fly in space."
Arthur scoffed.
"Really?... So that whole shakin'--"
"Yep... Though, usually it's a bit more smoother than that, again, universe collapsing, TARDIS doesn't usually fly that fast. How about everyone else, you all okay--....... Hello?"
It seemed the TARDIS got new people.​