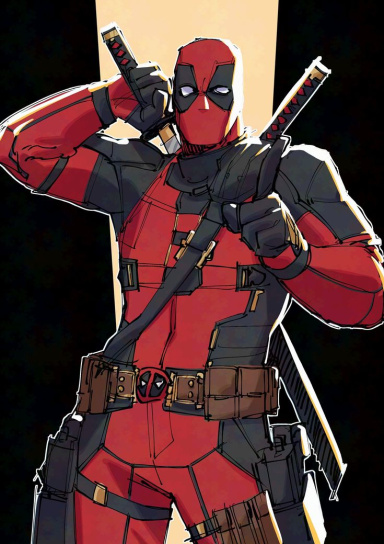 Cult of Personality
Original poster
"Tell me about the children." The interrogator, framed in shadow, sits at the other end of their table. "Dr. Halsey?"
"You already know everything."
"You kidnapped them."
"Children's minds are more easily accepting of indoctrination, their bodies more adaptable to augmentation. The result was the ultimate soldier. And because of our success, when the Covenant invaded, we were ready."
"Dr. Halsey, you're bending history in your favor and you know it. You developed the Spartans to crush human rebellion, not to fight the Covenant."
"When one human world after another fell, when my Spartans were all that stood between humanity and extinction… nobody was concerned over why they were originally built."
"So you feel in the end that your choices were justified."
"My work saved the human race."
"Do you think the Spartans' lack of basic humanity helped?"
"What are you after? The others before you were Naval Intelligence, but you… you're something else."
"Records show Spartans routinely exhibited mildly sociopathic tendencies, difficulty with socialization. Further…"
"The records show efficient behavior operating in hazardous situations. I supplied the tools to maintain that efficiency."
"Do you believe the Master Chief succeeded because he was, at his core, broken?"
"What does John have to do with this? You want to replace him."
"The Master Chief is dead."
"His file reads 'missing in action.'"
"Catherine, 'Spartans never die'."
"Your mistake is seeing Spartans as military hardware. My Spartans are humanity's next step. Our destiny as a species. Do not underestimate them. But most of all, do not underestimate him."
============================================================================================
"............. The Master Chief............"
============================================================================================
A ship called the 'UNSC Forward Until Dawn,' drifted in space aimlessly for four years. It's purpose was to escape from the collapsing 'Installation 00.' Or 'The Ark,' as it was called. On board the ship are two passengers. One male soldier, and one female AI program, designed to aid in the soldier during combat. The ship has left its emergency rescue beacon on for these long four years, yet no ship has ever intersected it.
"Mayday Mayday Mayday - this is UNSC FFG201, Forward Until Dawn requesting immediate evac. Survivors aboard - prioritization code victor zero five dash three dash sierra zero one one seven."
The broadcast repeats the line over and over again, but to no avail. The ship is quiet, and only six percent of the ships main functions are still in tact. Any remaining power goes to the cryopods, where the soldier sleeps while waiting for rescue. The AI who waits for rescue, can only watch as her Spartan rests. But the ship eventually is found, though not by UNSC fleets. Instead, it is scanned by an orange glow, and the AI can see through the cracks of the ship that what surrounds them are vessels that she has never seen before. Not Covenant. Something else.
Smaller ships fly out from its hanger doors, flying saucers of all things, ready to board the Dawn. The AI is hesitant to wake the chief, unsure of if this unknown will be an enemy of ally. After a moment of pause, she decides to activate his pod. The frozen condensation on the glass of the pod slowly melt away, and she can now see his helmet once again, giving her a feeling of relief and calming.
"Wake up, Chief... I need you."
Unlike in normal sleep, where one would dream about anything, from the most happy memories to the most dreaded of nightmares. In cryo-induced sleep, there was nothing. Not even the most basic of thoughts or what could pass for dreams. Just nothing.
So when you would be 'woken' up, you were a lot more groggier and would have to undergo a certain procedure involving a small team made up of medical staff and some technicians to ensure that your exiting of the pod is done correctly, but to also give you a check-over and administer medicine for cryo-sickness. A term for the aforementioned symptoms. Or at least, this was the case for a regular human being.
For a Spartan, it was a different experience.
When John came to, his mind groggy with the effects of being woken from cryo-sleep. Faintly hearing someone say something to him, the thought and importance of what the words meant barely making it to the forefront of John's mind. But when they did, something in John snapped him out of it. Be the source part of the Spartan-II's augmentations along with the assistance of the armor kicking in, or something else entirely. From what he could see, his armor was offline as evident from the helmet's empty H.U.D.
He could see Cortana, which the last thing he remembered saying to her was to wake him if she needed him. Adrenaline flowing through his veins, John attempted to push into the glass, but his muscles briefly failed him. 'Those placed in the cryo-pod's for an extended period of time have to be careful when doing certain things as the body when inactive for too long is weak due to not being used.' He remembered what one of the technicians said back on the Pillar of Autumn.
His enhanced hearing picked up more words, that this time he could actually understand.
"Easy Chief. You've been out for awhile."
His gaze went to the familiar blue figure on the terminal in-front of his pod.
"Give me a second to bring your armor online, as while you were out, I made some upgrades to the firmware."
Within seconds, the H.U.D inside his helmet turned on, filling his vision with the usual items such as the energy bar for his shields and his radar. Not skipping a beat, he looked around for the manual release for the pod. Upon finding it, he pulled the lever, which in turn opened the pod with a loud hissing noise. His first steps were done gingerly and carefully as he had to make sure the magnetic grav-locks would properly secure so he didn't float about. And to get his legs some time to brace for the upcoming activity.
"What's the situation?" He asked, his voice more gravellier than usual. Most definitely from a combination of the cryo-pod and lack of using them. He looked at the 'upgrades' to the MJOLNIR, it made him feel more bulky than for his liking. But he could understand why he needed it. As due to the Guilty Spark's attack severely compromised his armor as the laser tore through the armor and stopped short of the skin suit underneath the armor. He would ask Cortana about how she had done this while he was out, but that'd come later when they had a chance to properly recuperate. Right now, John did not want to distract Cortana when in a situation like this where it was unknown if the reason why she woke him up was for the sake of a potential rescue, or because there are intruders onboard the Forward unto Dawn. And he wanted to know if he needed to protect her, himself and what was left of the ship from falling into unknown hands.
"We've got intrusion alerts lighting up on multiple decks. Our best bet to figure out who's boarding us is the observation deck, four floors up."
"Could it be a rescue team?" Chief asked back. The ship suddenly shook the moment he asked it, with Cortana replying with,
"I wouldn't bet on it."
She looked the Chief up and down, glad to see him standing back on his feet again. Even though she was an AI, she couldn't help but bring a smile to her hologram face.
"Seems like old times."
She commented with a small tone of delight.
"Ready to get back to work?" Chief asked, grabbing a rifle from within the chamber pod, the one he used while escaping the Ark, and checked its magazine for ammo.
"I thought you'd never ask."
Cortana replied with a small sigh. Like that, Chief nodded back to the AI, grabbed the small data drive from the console, and plugged it into the back of his helmet, how he usually carried her with him. A quick job to the nearest way up showed just how much the ship had deteriorated, as ice, rust, and dust floated about the corridors, thanks to the sudden gravity.
"How long was I out?"
"4 years, 7 months, 10 days."
"Somebody should have found us by now."
Their small jog was interrupted by some sort or orange glow that rang through derelict ship, along with a piercing noise to accompany it. "What's that?!"
"Sensor scan, high intensity! Doesn't match any known patterns!"
"How close are we to the observation deck?"
"It's directly above us!"
Chief jogged faster, looking for the elevator shaft. The elevator itself wouldn't work, but climbing up through the shaft would get them to the deck faster. When he came across them, the doors were sealed tight, and used his arms to try prying them apart.
"Chief be careful -"
When the doors open, suddenly a gust of air passed by him, and when he turned around, a metal box hit him in the face; pushing him into the shaft.
"Because some areas might've lost pressure!"
Chief managed to grab onto the shaft's wall before being pulled down further, though the pressure didn't let on. "Right." He remarked, climbing up the sides. While difficult, it wasn't impossible for the Chief, and before long, he managed to make it up to the fourth floor, where the elevator doors were fortunately open. He grabbed the ledge and pulled himself up, only to be found by an enemy. It wasn't covenant though.
This enemy looked a lot more human than the last.
​
"Vemosi botus!" It sounded at Chief, pulling out a massive club that lit up with red electricity around it. The enemy charged at Chief, lancing forward to hit Chief in the stomach, but Chief was fast enough to dodge out the way. Grabbing the enemy's arm, he shoved him out into the elevator shaft, where the enemy hit the wall opposite to Chief and screamed as it fell to the bottom.
"What the hell was what?" Chief asked, confused by what he just witnessed.
"I don't know! It looked human, but I've never seen uniforms like that before."
"Did you understand what it said?"
"No, I don't recognize it from any known alien language. We should keep going, there's likely more of him to come."
And indeed there were. On their way through the ship, the duo would come across more soldiers like those, dressed in similar fashion. They spoke no English, only strange gibberish words, yet looked human from their shape and the mouth openings in their helmets. Whatever they were, they hunted vigorously for Chief and Cortana, openly firing upon them whenever they came into sight of the Chief. Yet, Chief's skill was unmatched by them, taking out squad after squad of these strange men.
But they needed to get off the ship somehow. It was falling apart, and it was coming into orbit of another planet. Though, this one was much more 'metallic.'
=====================================================================================================================
Meanwhile!
Below said planet, the strange big blue, yet somehow small box, landed and stopped shaking after managing to escape from a universe imploding on itself. On board was Alec, who was laying on the ground to the TARDIS, lifting up his upper body so he could try to stand. He let out a small groan of pain from all the shaking and being through around, though his light-headedness didn't help, having been dehydrated for longer than a human being should be. "Uuuuuuuuuuuugh....." He moaned out, leaning his body against the center console.
"Here," a voice said aloud, offering up a cup of tea. "Brewed it once we landed." Alec looked confused, though took the cup and tried downing it, only to spit it out once he realized it tasted horrid, like drinking water dumped in trash. "Oiiii, don't spit all over my TARDIS!" The man shouted, as Alec coughed up a lung. "Wha' the hell's a TARDIS?" Alec asked. "Time And Relative Dimension In Space, now try not to yell to loudly, I'm trying to be clever and figure out how to make my ship move again!" The man hypocritically yelled back.
At this point, he would do better if he decided to organize all his fancy socks, then try out the various different pairings with them, because they'd do better work at fixing his TARDIS than what he was actually doing..... Nothing. Well, to be fair, the TARDIS had jumped between universes once before, but that was because of freak accident, but this time the doctor actually tried, going off a simple guess that the borders between universes was so weak, even his TARDIS could punch a hole through it, which..... Was a really bad idea, but one problem at a time. "Alright, I need roll call now! Names, age, favorite coffee flavor, anything that'll make yourselves better known to me, because I need to know why a bunch of people from various universes ended up in another one, trapped on a planet infested with demonic creatures, here I'll go first.
I'm the doctor, I'm a clever man, my age is of no importance, I rescued you all in my ship, and I have no favorite cup of coffee, though a mocha is a very nice thing to have once in a while. You all?"
"Ummmm..... Alec Duggan. Age 25. I enjoy black coffee, and I have no idea why we ended up on that planet" It was the best the Scotsman could do.
"Well...... You tried, Alec, anyway moving on! I would also like to know why some people just suddenly appeared on my ship without reason, and others suddenly disappeared." Several people suddenly showed up out of nowhere, and several of them were not the same people he rescued back on the hell invaded earth. And even the new people could tell this wasn't the same man who rescued them, because he looked completely different.