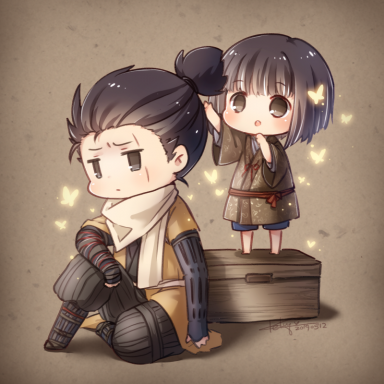 Edgebabby
FOLKLORE MEMBER
Posting Speed

Multiple posts per day
Slow As Molasses
Writing Levels

Adaptable
Preferred Character Gender

Male
Genres

Fantasy, Sci-Fi, Magical, Superhero, Horror, Mystery.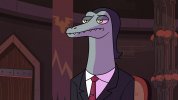 Name:
Toffee, The Immortal Monster
Series:
Star vs The Forces of Evil
Canon:
Just before the explosion in "Storm the Castle"
Abilities:
Septarian Regeneration: Toffee's species innately possesses the ability to heal from what would commonly be considered fatal wounds. Even being reduced to an arm or merely a single finger isn't enough to truly kill some of these nigh-immortal lizards. Toffee in particular heals quickly, as with some focus he was able to restore a missing arm in seconds. This improved regeneration also seems to have halted his aging and allowed him to resist his very soul being drained magically.
'Evil Efficiency Expert': Toffee has a level of cunning and intellect that far outstrips an ordinary person. He can manipulate laypeople as easy as breathing and even consistently trick and deceive more intelligent individuals. Pinpointing weaknesses both physical and psychological is no challenge for him. But it's not all natural brilliance, he also possesses vast knowledge of technology and magic from several worlds, making him a devastating opponent to face when he has access to either.
Martial Prowess: In addition to significant physical strength allowing him to casually crack stone by throwing others or effortlessly shove a person waist-deep into the earth, Toffee has extensive experience as a warrior. Most notably is his skill with a sword, but he has shown startling combat ability with just about anything he could get his hands on. Despite coming off as a thinker, his battle instincts are as sharp as ever.
Magical Aptitude: Though he does not personally have access to magic, upon gaining it Toffee is able to wield it naturally and dangerously. Even without it, his knowledge of magic, mewnian in particular is such that he could reliably contend with powerful magic users that possessed the capacity all their lives. He could in the right circumstances develop a method to absorb the magic of other beings, leaving them a lifeless, withered husk. He would likely need access to a potent artifact first, however.
Equipment:
Suit: A fine suit, missing the left sleeve on the accompanying shirt. A moment longer and it would be no more than ashes in the wind.