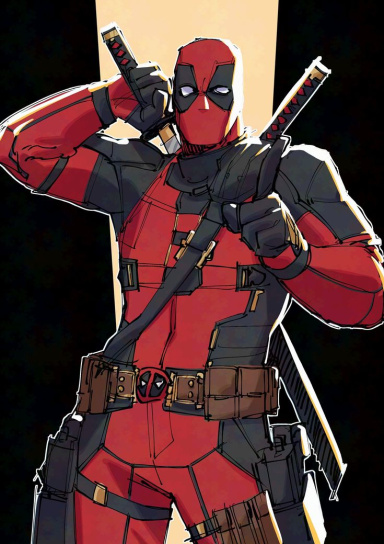 Cult of Personality
Original poster
FOLKLORE MEMBER
Invitation Status
Posting Speed

Speed of Light
Multiple posts per day
Writing Levels

Advanced
Preferred Character Gender

Male
Female
Genres

Sci-fi, modern, horror, a bit of dark romance stories.
Previously,
An Empire was rocked by the sudden death of its emperor, Uriel Septim VII, and the assassination of his heirs to the throne. With no heir to crown, the Dragonfires, the barriers that protect the realm of Nirn from Daedra, will fade and die, and Nirn will be free for whatever chaos may lay in wait for it. Upon hearing of the tragedy, Calltinus Cadorna, leader of the Knights of the Nine, and a group of heroes joining him to visit this world, investigate the Imperial City Capital to learn more of what transpired behind the Emperor's death. Their investigation would lead them to uncovering a conspiracy created by an unknown group of fanatics, bearing a symbol of a dawning sun along their hooded clothing.

They would also learn, from one of the heroes joining up in the Thieves Guild, where they could learn of more answers for this mystery, by finding a man called Jauffre. At the same time, another group of heroes, ones that had recently been teleported from their homes to the world of Nirn, were joined by an Argonian prisoner of the Imperial City Prison. He had escaped the same assassins who killed the Emperor, as the Argonian was in possession of a massive red amulet that had belonged to the Emperor himself; tasked with bringing it to Jauffre, and to, "close shut the jaws of Oblivion." Their trip was long, running into an infested town of monsters, corrupted by a darkness from another world, but both groups would meet at where Jauffre was: Weynon Prior.

Now, as the heroes rest and recoup, telling the others of their strange journeys getting here, the Argonian was fulfilling a promise to the man that had freed him. To deliver the Amulet of Kings to its rightful owner.

----------------------------------------------------------------------------------------------------
​
When inside the Weynon House, Shakira asked where to find Jauffre. He was pointed to the staircase in the center of the living room and take the one that separated to the right, that was where his office was. Maybe Shakira had built up the idea in his head too much of what Jauffre would look like, but when he finally saw him, sitting at his desk, readying a good book with a goblet of drink by his side, he felt... strange, about how normal this man looked. A monk in robe, completely innocent looking, no weapons on him, barely even a sign of a dagger hiding underneath. He was just an old man, a Breton by the looks of him.
It wasn't until Shakira had walked up to his table that he finally looked up from his book, a pleasant smile on his face. "Oh! Forgive me, I was absorbed in my reading," the monk apologized, "I'm Brother Jauffre. What do you want?"
Shakira wasn't sure if this was a good idea. But, too late to back out now. "I've, uhhh... The Emperor, sent me to find you."
"Emperor Uriel? Do you know something about his death?"
"I was.... there, when he died."
"What?" Jauffre's expression turned sour. "You'd better explain yourself. Now."
Shakira quickly pulled out the Amulet by its golden string, letting it dangle in the air for Jauffre to see. "He gave me this." He admitted bluntly.
"By the Nine!" And again, Jauffre's expression changed, this time to shock and confusion. "Is that?...." He gently cupped the Amulet itself to analyze it, immediately seeing how it was the real thing. "This IS the Amulet of kings! Who are you? How did you get this?" He quickly yanked it from Shakira's grip to keep it from the Argonian until he explained himself. "What do you know of the Emperor's death?"
And so Shakira explained: He was put in that cell for burglary, a petty thief who broke into one of the watch captain's homes, thinking he had left for the night, only to find him and two of his personal guard waiting. They were expecting a member of the Thieves Guild, but Shakira was just common lowlife scum. A snake who couldn't even bear his fangs. And it was only by chance he was put in that exact cell, as all the others were filled. A day after he was thrown in was when the Emperor, and three of his personal guard of Blades, waltzed in to make their secret escape from whoever had killed his sons. They planned to kill him, leave no witnesses, but the Emperor looked at Shakira with awe, telling him he had seen the Argonian in his dreams. He had been destined by the gods to save Cyrodiil, and all of Tamriel, from a great disaster.
A wall in his cell revealed itself to be a hidden door to a secret passage, and along their voyage through the old ruins of the capital, the Emperor spoke of their fates being intertwined like this, and the faith he had in the Argonian, a man he had just met, to be a hero of the realm. Shakira believed him to be a crazy old man, scared by the deaths of his sons, but the way the Emperor spoke to him. It was almost calming. Shakira didn't care for the gods, but how Uriel spoke of them, and his earnestness of the fate they had given them both, both spooked the thief, but made him look to the Emperor with a sense of compassion. So long had it been since Shakira ever felt that from another person, much less a stranger to him. And when the Emperor was struck down by an assassin, the ultimate test of Uriel's trust in him was made when he handed him the Amulet of Kings. The most coveted item in the Septim royal family. "Close shut the jaws of Oblivion," were his dying words.
And as much as Shakira wanted to shake it. The guilt was too much not to bring it to Jauffre.
"As unlikely as your story is," Jauffre finally spoke up once Shakira finished speaking, "I believe you. Only the strange destiny of Uriel Septim could have brought you to me carrying the Amulet of Kings."
"Who is the Prince of Destruction?" Shakira asked next, as the Emperor had mentioned him in their talks amongst the catacombs, but the Argonian's knowledge of Daedra was even more limited than his understanding of the Nine.
"The Prince he referred to is none other than Mehrunes Dagon, one of the lords of the demonic world of Oblivion. The Emperor's words -- 'Close shut the jaws of Oblivion' -- certainly suggest that he perceived some threat from Oblivion. But all the scholars agree that the mortal world is protected from the daedra of Oblivion by magical barriers." Jauffre answered.
"How can Oblivion threaten us, then?"
"I'm not sure. Only the Emperors truly understand the meaning behind the rituals of coronation. The Amulet of Kings is ancient. Saint Alessia herself recieved it from the gods. It is a holy relic of great power. When an Emperor is crowned, he uses the Amulet to light the Dragonfires at the Temple of the One in the Imperial City. With the Emperor dead and no new heir crowned, the Dragonfires in the Temple will be dark, for the first time in centuries. It may be that the Dragonfires protected us from a threat that only the Emperor was aware of."
"Then... What about this son he asked me to find?" There was still hope left if one did still live in secret.
"I am one of the few who know of his existence. Many years ago, I served as captain of Uriel's bodyguards, the Blades. One night Uriel called me into his private chambers. A baby boy lay sleeping in a basket. Uriel told me to deliver him somewhere safe He never told me anything about the baby, but I knew it was his son. From time to time he would ask about the child's progress. Now, it seems that this illegitimate son is the heir to the Septim throne. If he yet lives."
"Well," Shakira paused, "We best get to finding him then." If the danger is real, as Uriel predicted, then Shakira could make one last journey to find the son. Or... Pass it on to the poor saps below who would believe in a good sob story.
"His name is Martin. He serves Akatosh in the Chapel in the city of Kvatch, south of here. You must go to Kvatch and find him at once. If the enemy is aware of his existence, as seems likely, he is in terrible danger. And please, let me know if there's anything you need. My resources here are limited, but I will help in any way I can."
"I appreciate it," Shakira thanked, "But I think I'll have all the help I'll need back downstairs."
Explaining everything to the heroes that he and Jauffre discussed, Shakira was granted aid from Callintus, his Knights of the Nine, and those willing to join him on his quest to find Martin, and save this world from whatever annihilation Mehrunes Dagon could bring with him. A few days would pass before they would begin their journey towards Kvatch, giving them time to rest and resupply, and their march to the city would be by horseback. It was built atop a large hill, with a winding path upwards towards its main gate, and all sides too steep to climb. It made for a perfect city to defend, as siege weapons could be blockaded easy by destroying the only road to the city, and gave soldiers only one way in and out, leading to them being exposed in the open to arrow fire.
Callintus would lead in the front, as he knew the way to the city, with his son and knights by his side, and the rest to discuss amongst themselves introductions if they had yet to properly introduce themselves and discuss a game plan, if they should run into more of those strange assassins. The one Tsunade captured was locked inside a TARDIS, still unconscious from when she was knocked out.
Last edited: