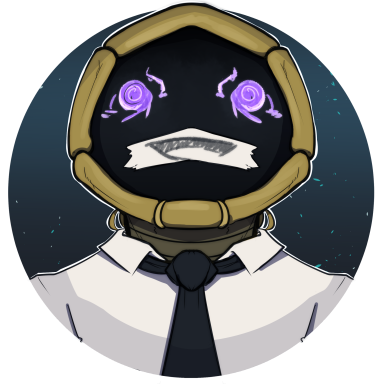 Mysterious Stranger
FOLKLORE MEMBER
Invitation Status
Writing Levels

Give-No-Fucks
Preferred Character Gender

Male
Genres

Any.
Terry McGinnis
Doing his best at sabotaging some alarms
Terry noticed the peculiar scientist acting weird and since he only started so after looking at Markha, Terry caught on quick that she had done something to influence said scientist.
Following him, it seems that finding the alarms was going be easy, even if he only had one floor of alarms to deal with before he had to work his way up stairs and past guards and meandering scientists. Not great, but he needed to first know if the alarms were on the same circuit or if they were perhaps on their own respective circuit, which would mean that Terry's job would be easy or an extreme pain in the ass.
Backtracking to an alarm panel, Terry would begin the process of fiddling with the wires and internal systems of the alarm. Quickly finding out that his worries were indeed valid as the alarm was on its own circuit. "Ah, shock." He cursed under his breath as he fiddled with the wiring, before closing up the paneling, making it appear as if it wasn't just sabotaged. Terry, still invisible would continue along the path on the same level to sabotage the rest the scientist had examined. Each one a breeze because of a lack of intense presence of guards and scientists, or was thankfully covered by equipment that his sabotage would go unnoticed.
However, it left the ones on the upper levels to deal with, in more traffic heavy areas too.
Once done with the ones that the scientist had inadvertently led Terry to, he would climb a ladder up to the upper levels, to begin work on those, but first checking the area for any guards or personal that was looking in the direction of the panels.
@Wade Von Doom
@YeetLee
@littlekreen
@Camleen
@Valkan
@Noble Scion