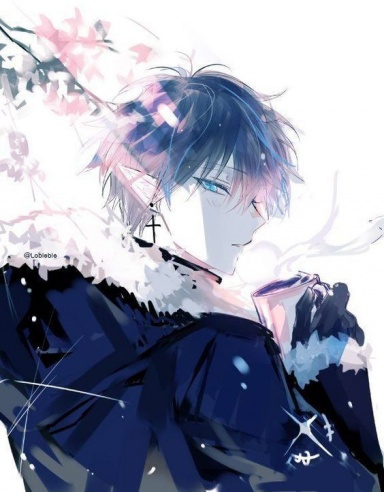 Roleplay Invitations

Group Roleplays, Chat Roleplays
Posting Speed

One Post a Day, A Few Posts a Week
Writing Levels

Intermediate, Adept
Genders You Prefer Playing

Male
Playing Style- Passive or Aggressive

passive
Favorite Genres

fantasy, scifi, or apocalyptic-ish
Genre You DON'T Like

horror, non-fantasy
--------------------------------------------------------------------------------------------------------------------------------
Trigger
--------------------------------------------------------------------------------------------------------------------------------
Trigger silently sat in the corner, leaned up against an old cement pillar. The assortment of people around him was, strange, but most of them seemed friendly. He really wanted to return back to his home, but he wouldn't get anywhere if he wasn't one of the first people to start traveling. Going by the strange ships that arrived seemed like a good idea, since the dead creatures that covered the city had to be dead from something, and that something also had to still be alive since the gigantic robots we're dead too. Trigger definitely didn't want to face the creature, since it might be wandering the streets. He sighed. This was not what he wanted, and it gave him a great deal of anger. Before he could get his opinion on what they should do, the ships had already started their flight. He grabbed his butterfly knife and carved a small crater in the wall, silently seething from anger. It had to be almost two o'clock in the morning back home, and all he really wanted was to relax with a soda when his job was finished, but the universe had other plans. His thoughts were interrupted suddenly by something in. The distance.
Loud popping noises could be heard in the distance. At first they sounded like fireworks but trigger could tell that they definitely weren't. The noises didn't leave any lasting echo, meaning that they were gunshots. They sounded not too far from the building.
"We need to go"
he said, quickly heading for the door.
"Whoever is down there is not friendly, so I suggest that we find a better building to hide in that is not open or we barricade ourselves in. They sound like they're getting closer to me, and I'm going to try and find stuff to barricade the entrances."
He finished is plan by teleporting next to the stairwell and heading down. This was definitely not what trigger wanted to deal with today.
--------------------------------------------------------------------------------------------------------------------------------
Dusk
--------------------------------------------------------------------------------------------------------------------------------
The many attempts of chucking the rope out to dusk and his companion weren't really successful. Most of the time, the rope wasn't able to make the distance. After several minutes of this, the group was met with a voice from above, literally. A ship blasted instructions down to them, telling them not to worry. Another few minutes had passed and dusk had found himself before more funny looking creatures. A few of them were more unique looking than the first two he had met. The one with a tail and fuzzy ears walked up to him, introducing itself as Alista and asking if he needed healing of any kind. Dusk shook his head and she continued on her way.
Dusk sat there and waited for takeoff in the strange flying machine. One of the last creatures to make it on was a greenish tinted one that was covered in metal. Dusk was unsure how to act around these creatures, and he didn't know how to thank the first two that he had met. He assumed that a soft Pat on the head would work, it had worked on animals at least.
Once they arrived at the mall, dusk found himself akwardly getting out of the machine. He didn't even notice that the horns on top of his head had scraped the paint off the roof of the ship. Snow softly crunched under his feet as they met the ground. He wasn't even sure what he was here for, and it wasn't very obvious due to the absence of a welcoming party. Dusk stood in the middle of the group, surveying the area. Many of the shops were abandoned, and each of the windows were covered in a thick layer of ice and frost. The shelves inside were empty and rusted to the point that they were all mostly brown. The mall itself smelled vaguely of smoke and blood, probably from a long gone moment of panic. Some of the shops even had some broken in windows with crowbars or lead pipes next to them. This place looked like it hadn't been touched for years, and it was easy to tell. Dusk sat and waited for instructions